A publican has pleaded guilty in Wagga Local Court to two counts of fraud, regarding 22 TAB vouchers he issued himself and cashed to pay wages and bills.
David Anthony Brace was manager at the Red Steer Hotel-Motel and Palm & Pawn Tavern, in Wagga Wagga.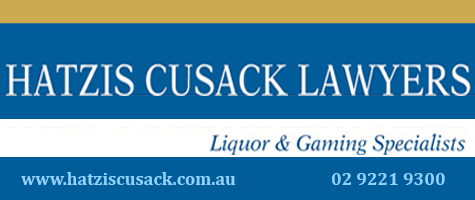 Appearing in Wagga Court on Wednesday, Brace pleaded guilty to two charges stemming from his taking vouchers from the two pubs totalling $22,380.
The activity reportedly began 15 March, and took place on a total of 17 occasions up until 11 April. Brace was said to have issued himself vouchers in the pubs, taking them to other TAB outlets in the area to cash.
Facts entered into evidence by police suggest the pubs, managed by Brace for an owner in Queensland, began experiencing financial difficulties earlier this year and he "found it difficult to pay outstanding bills and wages in relation to running expenses of the hotels".
Police evidence also made mention of Brace making attempts to hide his trail by exchanging one voucher for another, before cashing the second. "It is alleged the accused undertook the process of purchasing the new voucher to 'wash' the initial voucher," stated the police report.
The deceptions were detected when the TAB picked up both pubs rejecting their weekly settlement statements on more than one occasion.
TAB investigators and Wagga police interviewed Brace on 18 April. He was subsequently charged with two counts of dishonestly obtaining a financial advantage by deception, although police do report that he says all money owed to the TAB was repaid on 19 April.
Police described Brace as being fully cooperative, and that he readily confessed.
"The accused admitted using the TAB facilities to obtain TAB money to pay bills and wages."
Brace has since resigned from his position at the hotels, and did not appear in court, acting through his solicitor Morgan Jones.
Magistrate Erin Kennedy adjourned the case until 17 July for sentencing.