Next month, the VCGLR is conducting The Knowledge Exchange, to further assist Victorian licensees with best-practise operation and complexities in regulation.
The Victorian Commission for Gambling and Liquor Regulation (VCGLR) takes a proactive approach to working with operators of licensed venues, to help ensure they are supported in the industry mandate to "minimise harm".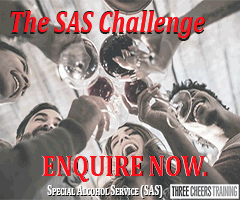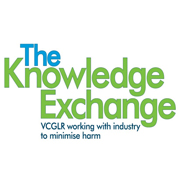 On Thursday, 4 May, The Knowledge Exchange (TKE) for 2017 will begin at 9:30 in a special pre-session for new licensees, with a general information program for all proactive operators starting at 10:30am.
Guest speakers will include representatives from Victoria Police, GoodSports, DHHS (Dept Health & Human Services), and the gambling and liquor industries, plus senior VCGLR staff.
All licensees are invited to attend, to 'brush up' on the latest issues and compliance requirements, and learn how to be inspection ready. A VCGLR gambling and liquor inspector and licensing officer will be on hand.
"Hoteliers are not typically lawyers or compliance experts – they are trained to host and entertain their guests," says Clive Dillen, director of compliance specialists AusComply*. "Being inspection ready, means being capable of quickly demonstrating your culture of compliance."
The new licensee session at 9:30 will also cover common issues such as demerits and star rating, intoxication, and minors on premises, with strategies to help licensees overcome problems.
VCGLR report that over 20 per cent of new licensees breach at least one condition in their first six months, and that these breaches could easily be avoided.
"To help support new entrants into the industry, the VCGLR is running a new licensees workshop before The Knowledge Exchange. This workshop will focus on the key issues new licensees face, with topics determined by attendees," says communications advisor, Kelly Charlton.
The event includes complimentary morning tea, and will wind up at 1pm following a Q&A session with a panel of experts.
The Knowledge Exchange will take place 4 May, at the Whitehorse Centre – 397 Whitehorse Road, Nunawading – around 30 minutes' drive from Melbourne CBD.
Attendees must register for attendance HERE.
*AusComply produce the leading 'digital incident register'. These can replace conventional paper-based incident registers in accurate recording of all compliance-based checks and results, which can be easily reviewed, analysed and shared with licensing authorities as required.
9.15am Registration for new licensee workshop
9.30am New licensee workshop
10.15am Registration for TKE
10.30am Introduction
Licensing
Compliance
Round table discussion
A licensee's perspective
11.45am Morning tea (provided)
12pm Victoria Police
Good Sports
Q&A panel
1pm Close