A couple boasting background in the performance arts, education and several Victorian pubs have quietly secured trendy Carlton local the Astor Hotel.
Ilona Phyland and Darran Smith have been operating the Astor, the business reflecting Smith's influence as a professional chef.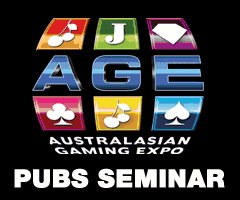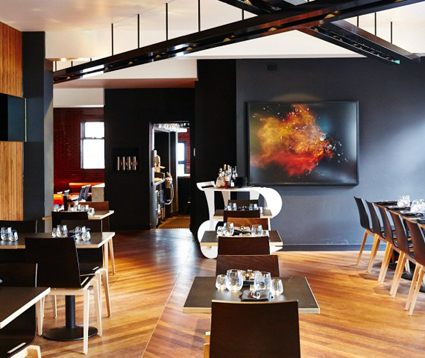 The pair executed a comprehensive makeover of the pub, formerly known as Percy's Bar after ex-Carlton footballer operator Peter 'Percy' Jones, creating an elegant modern offering suited to the inner-Melbourne suburb. It has pioneered a concept of Australian yum cha, with roving trolleys and trays of food.
But Phyland and Smith have now divested their project to work on another – an all-day diner and whiskey bar in Flinders St Station they hope to open in October.
Pre-empting the new commitment, they quietly listed the Astor off-market through CBRE Hotels' Will Connolly.
For a decade Fred Whitlock and Alison Whyte operated the Terminus Hotel in Abbotsford, now owned by Sand Hill Rd, and more recently the large-format Yarra Valley Grand, in Yarra Glen, which they sold in 2014.
Whyte is an actor with an impressive show reel of Australian productions, most famously her role as producer Emma Ward in the ABC's parody Frontline, for which she won a Logie. But she was classically trained at the Victorian College of the Arts and has performed several Shakespearean roles in theatre.
Whitlock also has a background in acting and has also spent time in the army, but in recent years has earned his Masters in Education and is currently neck-deep in marking year 12 exams.
"I need to focus on my students, but then will get to the hotel," Whitlock told PubTIC. "We had bit of a trial last night with the chef – where we're heading with our food, and what we might be doing."
Settlement is expected mid-August, and Whitlock and Whyte will close the place for a couple of months, in preparation for a grand reopening in late September.
Although coy on the details at this stage, Whitlock says they are looking at going down "a slightly different path" and have already registered a new name to lead the re-branding of the old pub.
"It's going to be pretty community-focused, the food's going to be pretty healthy and sustainable, as opposed to traditional pub grub.
'We've always done pubs that reflect who we are as people, that's kind of why they've worked. We're hoping in Carlton there will be people who want to eat and go to the sort of places we want to eat and drink at. We always build on the community that we know."
The couple are assembling a team of chefs for their Astor inspiration, and more accustomed to city lifestyle, are excited to be returning to Melbourne and leave the Yarra to their vacations.
"Not enough acting work out there, let alone enough artists and actors to fill up a pub … but we hope we can fill a Carlton pub with artists and actors and academics and all those sorts of people we know and love.
"Ali and I will be there a lot, setting it up, getting it running, getting the culture of the place right.
"Now we are looking for a bar manager – that's going to be the big challenge. That's always the one.
"I've always said I'm usually bad for business when I'm behind the bar," admits Whitlock. "I get a little bored. And pissed. I would sack me, basically. I'm better on the other side of the bar."
As strong metropolitan operations continue to attract the best and brightest, CBRE's Connolly suggests Whitlock and Whyte will benefit from the momentum.
"A lot has changed to the Hotel since the days of 'Percy's', I was in shock when first being shown the renovations they had completed. Ilona and Darran should be very proud.
"Given Fred and Alison's years of experience in our industry, we're excited to see what they have planned … they've been provided with a pretty special platform to work from and continue the reinvigoration of the hotel."