The so-called cowboy developers of Carlton's historic Corkman Irish Pub have further distanced themselves from the mandated rebuild, now suing the planning minister over height limit.
Stefce​ Kutlesovski​ and Raman​ Shaqiri purchased the 1858 pub two years ago for $4.76m, with ideas for a multi-storey development on the prominent corner at 160 Leicester Street, Carlton.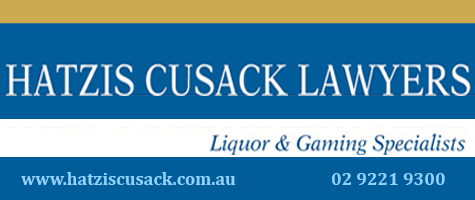 At some point soon after purchase they quietly ceased operations at the pub, and mysteriously in early October 2016 a fire broke out in the unoccupied building.
Two weeks later the men's construction business unceremoniously demolished it, sparking outcries from the public and vows of justice from Planning Minister Richard Wynne.
While the pub itself had been deemed of limited heritage value, the backlash was bolstered by the audacity of the demolition, done without permit or DA, said to be prompted by safety concerns about the damaged structure.
It is estimated that the undeveloped block, with its 40-metre height limit restored, would be worth north of $10 million. Soon after the demolition preliminary plans emerged for a 12-storey apartment block on the site.
The fiasco worsened when uncontained asbestos was found both at the Hotel site plus another site owned by the pair, which had been transported there from the pub, presumably in an attempt to hide its existence.
Having already attracted the ire of the Planning Minister and Melbourne Lord Mayor Robert Doyle, both Workcover and the EPA now became involved and the two men and their company 160 Leicester P/L were hit with 16 charges over the matter. They face fines in the region of $2 million.
Wynne furthered the offensive, securing an Order to essentially get it back, stating they must "restore and reconstruct in facsimile the building … as it stood immediately prior to its demolition in October 2016, re-using materials from the demolished building where practicable and safe to do so".
Kutlesovski​ and Shaqiri soon went into damage control, news emerging of a letter to Minster Wynne informing him of their intentions to "rebuild the building at our expense".
But this didn't last, with the men later stating that the Order to rebuild the old pub was "incapable of being complied with".
Soon a case will come before the Victorian Civil and Administrative Tribunal (VCAT) brought by Wynne, seeking to enforce the order to rebuild.
Kutlesovski​ and Shaqiri are fighting that, but now are also arguing that Wynne responded to the media coverage around the demolition, implying he acted with an "ulterior purpose" of political gain.
They also suggest the made-up reconstruction of the former pub is too harsh a penalty, and not a good planning outcome for the site.
Wynne is unswayed, a spokesperson telling The Age he would defend the Supreme Court case from Kutlesovski​ and Shaqiri and barely veiled any inference of punitive measures over the illegal demolition, which could result in a significant windfall for the owners.
"Victoria's heritage must be protected from rogue developers who flout the regulations for financial gain."