Furthering the NSW coastal surge, popular Port Macquarie pub Finnian's Irish Tavern has come to market.
Finnian's occupies a large 1,223sqm site on the same block as one of Port Macquarie's largest shopping centres, between a Coles supermarket and a Dan Murphy's.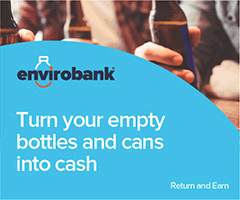 Established in 1999, Finnian's reports annual turnover of $4m, incorporating a strong food operation in its '241' restaurant, holding a late-trading 3am licence but currently trading until midnight, and offering 15 EGMs in smoking solution.
Currently ranked #644 on the OLGR list of NSW venues, it has limited local competition, the closest being the Taphouse Hotel Group's Port Macquarie Hotel, which frequently ranks in the Top300, around 700m away.
Not accounting for opportunity, cap rates being seen in strong coastal regions should bring a sale price for Finnian's circa $11m.
The Port Macquarie-Hastings LGA is home to over 80,000 people and one of the NSW regions experiencing a boom in residential growth and investment. The Sovereign Hills master-planned community around 10 kilometres inland, will be the site of 2,000 new homes and over 10,000 residents – driving the area's population forecast of nearly 103,000 by 2036.
Government is also investing in upgrades in the city centre, following the boom in tourism opportunities, as seen in the NSW Tourism report citing 1.5 million visitations to the region last year.
Finnian's is being marketed for the private local owner by JLL Hotels' Alex Richardson and John Musca, who note its A-grade attributes in a coastal market bolstered by lack of opportunity and top valuations in the cities and larger regions.
"Astute hoteliers will understand that having a late-trading approval and being located in a shopping centre present as the proverbial holy grail of coveted hotel attributes, with Port Macquarie's undeniable growth drivers underpinning this rare opportunity," offers JLL national director John Musca.
Finnian's Irish Tavern is for sale via an Expressions of Interest campaign, closing Thursday 19 October.