New Irish pub Paddy Wagon has opened on the site of the old Glenorchy cop shop, greeted with warnings from the Premier about cutting the number of poker machines in the State.
Extensive renovations have transformed the nondescript brick building into a welcoming Irish experience. The build by YT Joinery includes meticulously routed Celtic designs in around 100 wood panels adorning the bar and walls.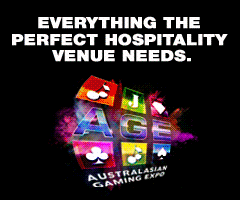 The former local police station was purchased as a 'major CBD corner' development opportunity by Carlton Dixon, local banker for NAB. Dixon has engaged fellow local Scott McCrossen as licensee. McCrossen is also licensee of the nearby Queens Head Hotel.
The pub has applied for 20 EGMs, and McCrossen told local rag The Mercury they hope to compete on a level playing field.
"We are a new hotel and we want to offer gaming as an entertainment option, just like other hotels in the area," he said.
But the independent member for Denison MP Andrew Wilkie and Tasmanian treasurer Peter Gutwein do not approve, and plan to stand in the way of the gaming application.
Precociously, Gutwein has warned applicants that any risk is "on their heads'', with Government plans to reassess the number of poker machines in the State.
Currently, Federal Group has a monopoly on casinos and pokies in Tasmania. While this remains in place until 2023, and authorities do not need to make any decision about changes to the arrangement until 2019, Federal is requesting an early call on an extension, ahead of major investment in its two casinos.
The number of machines in Tasmania is capped at 3,500. There are currently 3,495, with 34 per cent of those in the two casinos.
The State Government plans to execute a public consultation process on the maximum number of poker machines, suggesting it should be cut. Treasurer Gutwein presented the Government's policy framework back in March.
"We will address the issues of gaming machines in pubs and clubs; whether there should be an opportunity for additional non-residential casino licences in the state, the future of existing casino licences and keno, whether the cap on machines in the state should be reduced," Tasmanian Premier Will Hodgman told Parliament.
Also on the table is a 'public interest test' and debate around EGM locations, tax rates, licences and terms of the 'Community Support Levy' generated from gaming activity.
Although the new measures have yet to be tabled in Parliament, Gutwein has warned Paddy Wagon and industry that operators risk having their gaming licence revoked when the new public interest tests become part of gaming legislation.
PubTIC was unable to contact Paddy Wagon in time for publication.