Popular Melbourne pub the Oxford Scholar will soon close for good, suffering devastating loss of business while the city builds a tunnel under the building.
As reported in May, the Oxford Scholar on Swanston St, located in and owned by RMIT (Royal Melbourne Institute of Technology), has been operated since 1991 by publican Malcolm Wulf.
The Victorian government is constructing a $10.9bn rail tunnel, with a new station under Swanston St.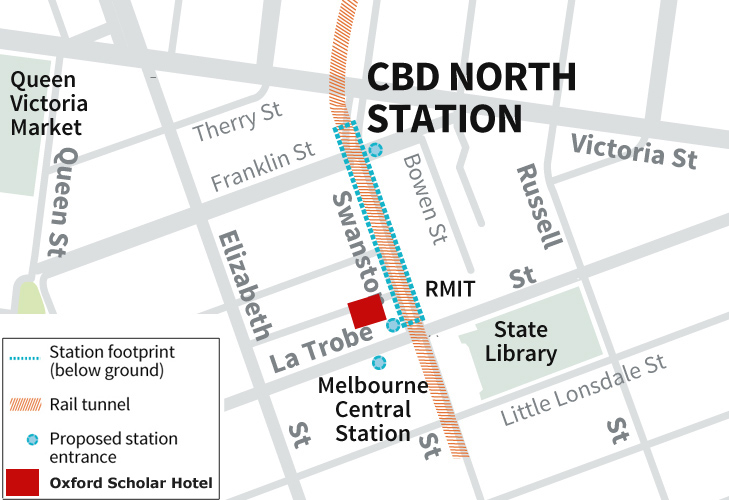 Construction began in January, slated to continue for five years, and immediately saw the Scholar lose its outdoor licence and seating.
Relying on student and street foottraffic, Wulf has seen bar trade drop $5k per week as dust, noise, clutter, bulldozers and jackhammers wreak havoc on the business.
A spokesperson for Metro Rail Authority spoke to The Age of the "decades of social and economic benefits" that come with such a massive project and the inevitability of impacts and disruptions, but also stated the Authority was working with business owners to "manage impacts and provide practical support".
Wulf lamented to PubTIC that he was "still waiting on answers from Melbourne City Council" and has been unable to make plans or conduct business beyond the week-to-week.
"No-one is prepared to make any decisions."
Sadly, the Oxford Scholar – opened in 1887 – will close its doors Friday.