The rules around in-venue poker tournaments in Queensland have changed, and pubs should be wary of abiding by OLGR's revised conditions.
Poker tournaments have been operating in Queensland for over a decade under a 'freeroll' model that prevented operators from charging an entry fee to players.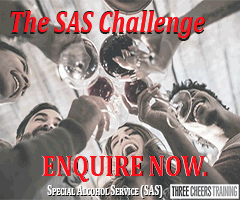 In 2016 tournament provider Full House Group (FHG), operator of Australian Poker League and 888 Poker League, advised lawyers to approach OLGR about changing the rules to be in line with the rest of the eastern States, and allow venues to offer 'cash entry' events.
Last December, OLGR advised the revising of its interpretation of what is considered 'gambling'. This has paved the way for operators and venues to offer larger prize pools, which are mostly self-funded, and host major events.
The regulator yesterday issued a warning, advising venues to ensure they comply with legislative requirements before putting on poker night events. It notes that poker involving gambling may constitute an unlawful game under the Criminal Code Act 1899, and recommends venues seek appropriate advice prior to conducting games or tournaments.
Speaking to PubTIC, FHG reports a lot of opportunistic new providers have launched this year, to work in the new system, and suggests venues do their due diligence.
"When considering a poker operator, ask them where else they operate and call those venues for a reference," says FHG's Queensland state manager, Sean Everett.
In terms of event specifics, Everett says there are several must-do's, and some don'ts.
"You must ensure all money is returned to the players as advertised.
"And ensure the event is not a 'ring game', which allows players to cash in chips during the tournament. This would make the game unlawful."
FHG operates hundreds of poker games in Queensland each week, and in August will hold a $100k tournament at Eatons Hill Hotel set to be Australia's richest ever qualifier-only event.
Enforcement of the Criminal Code is conducted by the Queensland Police Service (QPS), while OLGR administers the Liquor Act, which also prohibits unlawful gaming or betting on licensed premises.
Unlawful poker games identified at venues will be investigated by QPS and OLGR collaboratively.
Significant penalties can apply, including a fine of up to 250 penalty units ($30,475) and/or suspension or cancellation of the liquor licence.