Four years after saving it from oblivion, the operators have announced the impending closure of the live music pub known as the Newtown Social Club.
The beloved Sandringham was home-away-from-home for a procession of established and up-and-coming bands for over two decades, the last seven under the guidance of former music promoter and agent, Tony Townsend.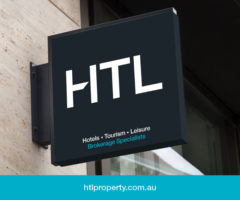 Despite dedication that saw over 100 gigs each month rock the venue, the 'Sando' fell victim to harsh finance covenants by BankWest in mid-2012, and was put in the hands of receivers.
In October of that year, a buyer for the building and beleaguered business emerged – operators of Melbourne's Corner Hotel and Northcote Social Club.
These pubs are stalwarts in the live music scene in the southern capital, and it was soon confirmed the old Sando – to become known as the Newtown Social Club – would continue this tradition. Reopening in early 2013, the re-named pub had a new stage and new menu to attract patrons in the inner west.
In the years since the transfer, Sydney's marketplace for pub bands has taken plenty of hits. Iconic establishments such as the Rule brothers' Annandale Hotel and Ben Walsh's Lansdowne Hotel have both closed, and the controversial lockout laws have seen all too many venues cease or cut back hosting bands due to lack of patronage, or close altogether.
On Wednesday, the hotel posted on social media yet another blow for the pub band scene, with notice of its upcoming demise. PubTIC contacted management, but they declined to elaborate further.
"Whilst the live music part of the business was a resounding success, the current regulatory climate in Sydney and the inherent challenges therein have made it unsustainable."
The post remains loyal to the group's dedication to live music, but sources tell PubTIC the hotel did suffer restrictions in its business model, with limited capacity for foodservice and diversity, and no gaming.
Despite what it describes as "an exciting run of shows over the coming months" the Newtown Social Club is set to close 23 April.