The elegant Empire Hotel will go to auction later this month, with the somewhat tired Victorian pub presenting plenty of options.
The two-story Empire, located on Railway St in Kurri Kurri, formerly a pit-stop on the highway going west from Newcastle, was built circa 1900 and one of the first for the area, licensed in 1904.
Its most recent operators reportedly went into administration and ceased trading mid-2016, entangled with other business interests.
The unnamed vendors have determined to sell it on or before auction day, recognizing the condition of the building and the potential for a variety of options for buyers.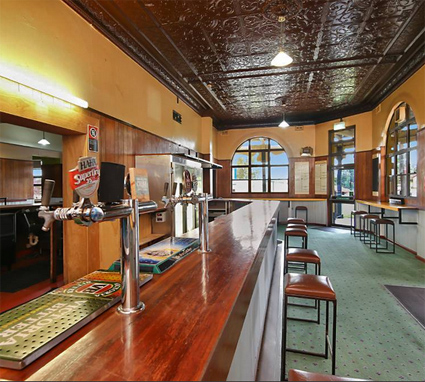 The site still holds its hotel licence, but the building requires significant works inside and out. The 700 m² structure sits on a 2,100 m² block with mixed-use (R2) zoning.
It is being marketed by Robinson Property, and agent Jason Moffat told PubTIC the enquiries thus far have been wide-ranging.
"We've had interest from diverse syndicates – everything from turning it into a residence, operating it as accommodation, to reopening as a pub. Or because of the zoning, a set of interests, not just a pub."
While the balcony needs work and interiors remodelling, Moffat says the commercial kitchen was in use until the end and much of the bones are intact.
"A lot of the infrastructure remains in place, the beer lines and refrigeration etcetera. It's a beautiful old turn-of-the-century joint, but no money has been spent on it in a long time."
The Empire Hotel will be auctioned as a vacant possession on 26 May, if not sold prior.