Chris Kirby-Ryan reports
Residents of Bendigo are crying into their beer, wine and fancy cocktails with the closing of the Black Swan.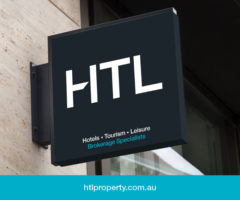 One of Bendigo's most popular night haunts over the last 17 years, the Black Swan is one of only three venues granted a 5am licence in Bendigo.
Co-owner Alicia Bazzani said it was regrettable that the Black Swan was closing its doors after all this time, but the good news is that the 5am licence will carry over to new tenants.
"There are a lot of possibilities here with this venue. With the different bars and function areas like The Icon and The Perch, we proved very popular with events such as weddings and other celebrations.
"We are sad to say goodbye, but I just want to thank my team and all of our patrons who have provided some incredible memories over our time here."
The Black Swan was a favourite for special interest groups and clubs, with Friday nights being the big social night for Bendigo's LGBTI group.
Jakob Quilligan who runs the Fab Friday evenings was truly disappointed to hear the news of the closure.
"We have been coming here 12 years," said Quilligan. "We're all a bit devastated. The closure was so out of the blue.
"Appealing to our primary audience of 25 to 35-year-olds is becoming increasingly difficult," explained Bazzani. "With social media taking a front seat on how young ones interact these days, the social fabric of Bendigo nightlife is changing."
Bazzani went on to say that her parents owned the Black Swan building and were now actively looking for new tenants.