UPDATE: Stonequarry Creek and Mother Nature have brought to market the historic George IV Inn at Picton, as the Maloneys set off to tackle their insurance woes.
As reported in January, extreme weather on 5 June last year saw the usually mild Stonequarry Creek in Picton rise up and flood through the George IV – flooding the basement and causing extensive damage to the historic building.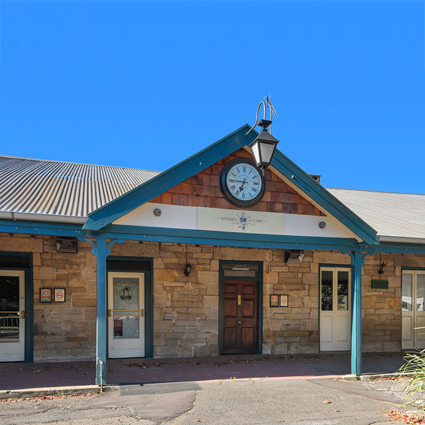 Built in 1835, the Hotel is a traditional landmark on the journey south of Sydney, and believed to be the second-oldest licensed pub in NSW. The flood brought about its first closure in its 182-year history.
After a lengthy and expensive assessment process for an insurance claim on the damage, the owners reported on social media that their insurer was not accepting any liability, reportedly based on its calculations about how stormwater runoff would have behaved.
This has left owner Patrick Maloney no choice but to sell his beloved pub, engaging Ray White Hotels and Ray White Commercial to sell the soiled business at auction.
Occupying 7,142 m² in the centre of Picton, the hotel boasts a public bar, bistro, extensive outdoor areas, gaming room with nine EGMs, classic pub-style accommodation rooms, and micro-brewing facilities.
The title also includes a charming old sandstone barn, said to be older than the pub, that has been converted into another bar and function space.
The George's damaged condition make it particularly suited to conversion and expansion opportunities, and the region's growth position, slated for 30,000 new homes in coming years, bolster potential for the business generally.
"The venue is suitable for a wide range of applications, which potentially includes a gastro pub with gaming, paddock to plate restaurant, wedding and function centre, or boutique accommodation," Ray White's Blake Edwards told PubTIC.
"And you could count on one hand the amount of properties sold each year in Australia that have as much historic significance as this asset."
The George IV will be sold by public auction, at the offices of Ray White – 135 King St, Sydney, 10am Wednesday 31 May.