Steve Ginty has sold his Glasgow Arms Hotel in Sydney's inner west, ushering in another up-and-coming veteran Adam Derwin.
Ginty has been a career publican, beginning life in pubs as a barman at the Woolwich Pier Hotel.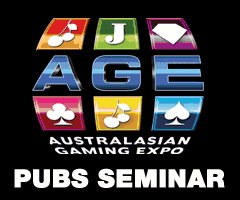 Emanating from Coonamble, around 500 km north-west of Sydney, he first operated the (former) Tattersalls Hotel, then Dubbo's Western Star, before he and wife Susan moved to the capital to reinvent Petersham's White Cockatoo.
After a time he took on the Headlands Hotel in Austinmer, around 70 km south, before settling back in Sydney at the Place Hotel, Mortlake, and finally Ultimo's Glasgow Arms.
The corner pub on Harris Street has been bought off-market by chef and emerging publican Adam Derwin, who has already put his name to hotels and restaurants around New South Wales.
Having trained at El Rancho (now ALH's The Ranch), Derwin leased three restaurant operations at Thomas Hotels pubs, was head chef at the Quaker's Inn, and owned restaurants in Bathurst and Kurmond before taking on a lease operation with the Kurrajong Heights Hotel.
This was followed by Windor's Hawkesbury Hotel and then purchase of the freehold business of the Clarendon Hotel, where he is still head chef.
Derwin says there will be a strong food component to their revision of the 1906 pub, located a stone's throw from Darling Harbour.
"I'll be here probably two or three days a week and we've got a chef that was my apprentice from Kurmond, and the guy who is going to manage the hotel is Peter Davey, a chef for 30 years."
The fresh approach from the new owners will include what Derwin describes as a "bit of a dusting" in the accommodation rooms, which already enjoy 90 per cent occupancy, as well as some focus on the gaming, which is performing low for the precinct.
"There are ten rooms and they go well, they just need tidying up so we can get another 10, 20 bucks a night, and not so many people turning their nose up when they walk in … they're a bit old," muses Derwin.
The Hotel's leasehold operation was sold off-market through Manenti Quinlan for an undisclosed amount.
The passive freehold owner has held the property for over three decades and John Manenti tips it stands to benefit under the fresh operator.
"As expected in the current market, there was high interest for this inner-city leasehold property," Manenti reported to PubTIC.
"The Glasgow Arms continues to be a strong all-round performer, with room to improve."