John Singleton has listed his tenure in the iconic Icebergs bar in Bondi, continuing his run of hospitality sales while business is booming and prices are high.
Perched on the top level of 1 Notts Ave, facing north-east across Bondi's legendary Beach and right-hand break, Icebergs Dining Room & Bar (IDRB) is its own kind of legend, a haunt for the rich and famous including its celebrity patriarch, former ad-man and property mogul, John Singleton.
The Icebergs building is beside the famous Bondi Baths, which are listed under the NSW Heritage Act and National Heritage register, and home base to the legendary Bondi Icebergs swim club, formed in 1922.
Built in the 60s and constantly subjected to the elements, the building was showing its age, literally crumbling into the sea with the spread of concrete cancer.
In 1997 a project began to restore the landmark, Marchese Partners commissioned for a reinterpretation of the original structure with a "contemporary, clean, crisp design". This restoration was bankrolled by Singleton, who used to live near and frequent the club, following a promise he made to management.
"It's a true living example of community spirit, and if you go there on any given day, you can't help but notice what it means to the community and its members," states Singleton.
"I'm really happy I was able to do my bit to save the Icebergs. We now have an institution that the community, politicians, swimmers, diners and NSW and Australia can be truly proud of.
"Former NSW Premier Bob Carr has described the renewed property as the best urban renewable effort in the world. What an incredible compliment, and now what an incredible chance for someone else to take over the reins."
The building and Bondi Icebergs premises on Crown land, Singleton's Warpo P/L holds the lease on the top floor until 2042, with the right to sub-lease due to involvement with the redevelopment.
Ahead of the new four-storey building's reopening in 2002, Bondi Icebergs Restaurant Holdings was formed by three directors, chef Bill Granger, James Burkitt, and restaurateur Maurice Terzini.
While a shake-up saw Granger and Burkitt leave the partnership before it opened, Terzini overcame critics and prophecies to make IDRB one of Australia's most famous licensed venues.
Complementing the Icebergs Club and gaming facilities below, IDRB enjoys a spectacular 180-degree view of the Pacific. It is leased into the 675sqm space until 2036, paying around $850k rent annually.
Current market yields should see Singleton's lease on level three fetch north of $10 million, and he has engaged Ray White Hotels Asia-Pacific director Andrew Jolliffe to shop the opportunity.
"Waterfront hospitality offerings are, frankly, so very rare in terms of the inherent barriers to entry for suitable replacements, that they rightfully enjoy the most revered of reputations from sophisticated investor groups and indefatigable loyalty from their respective patron bases," offers Jolliffe.
Icebergs continues Jolliffe's assemblage of waterfront hospitality sales such as The Newport and Crowne Plaza, and more recently The Collaroy and Patonga Beach Hotels.
Singleton has been selling down assets held under Australian Pub Fund with partners Geoff Dixon and Mark Carnegie, to date counting the Bristol Arms, Peakhurst Inn and Como Hotels, the Toxteth Hotel, the Marlborough Hotel, and Kinselas, totalling $125 million.
The sale of the Icebergs Level 3 asset is being conducted via an international expressions of interest campaign, concluding Thursday, 12 October.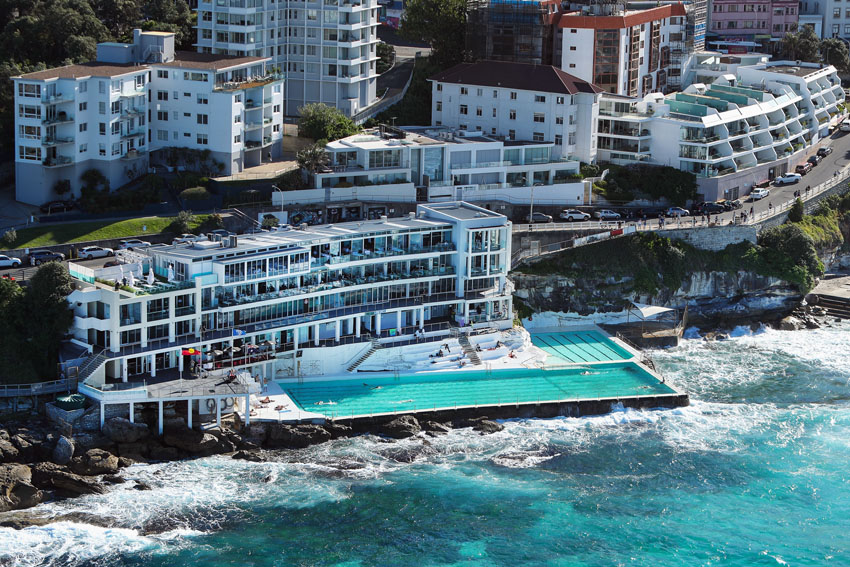 Bondi Icebergs from Marchese Partners on Vimeo.