Jewel of the central coast the Patonga Beach Hotel has sold to a growing operator, the waterfront pub to become another addition to the acclaimed Boathouse port.
Boasting 1540sqm of water frontage overlooking Patonga Beach, facing south-east across Pittwater to Palm Beach, the Hotel was first listed last August by Scape Constructions, which had purchased it just 18 months prior.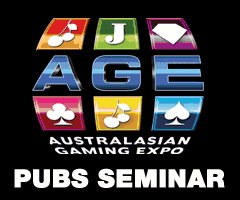 Although not hotel operators, Scape initiated several improvements including a ferry service from Gosford, and were not hurried about selling the picturesque asset.
But interest in taking advantage of market conditions saw a revival of a sale process in recent months, with Scape engaging Manenti Quinlan and Ray White Hotels to market it again.
As the NSW central, north and south coast continue to be the focus of operators as investors are unable to find opportunity in Sydney, the Patonga Beach Hotel has been snapped up for an undisclosed amount by the successful Boathouse chain of venues.
The Boathouse Group is owned and run by Andrew and Pip Goldsmith, who have built a small empire of bespoke licensed venues based in a relationship with sea-living, and see the Patonga as the perfect setting for their concept and entry into hotels.
"We want to essentially do a combination of what they're doing there now as a pub, and what we do well, which is beachside cafes," Andrew Goldsmith told PubTIC.
"We love the spot, love the Central Coast, and love that it's close to our existing businesses."
The newly registered Boathouse Patonga Hotel P/L will join the Boathouse Palm Beach, Boathouse Shelly Beach (in Manly) and Boathouse Balmoral Beach, which specialise in offering relaxed lunches and fine wines while overlooking the ocean. The group also owns Moby Dicks at Whale Beach, where it is headquartered – in fact only around eight kilometres from Patonga Beach, by boat.
Goldsmith says they will continue the Hotel's operations as they are until the new year, before executing a renovation and makeover to reflect the Boathouse style.
"We're very much looking forward to being part of the Central Coast," he says. "We're very excited about having it as part of our group and really like the idea of doing more things outside of Sydney."
Agents Manenti Quinlan and Ray White did not disclose the identity of the buyer and would not be drawn on the price, but last trading in 2014 for around $8.5m, market conditions undoubtedly forced a strong result this time around.
"Freehold properties of this magnitude, and proximity to the ocean are seldom traded, and the likelihood of a replicable hospitality offering being approved is particularly low," offered Jolliffe, who was recently crowned Ray White International's top agent of the year for the third time running.