Irish pub king Patrick Gallagher has bought his biggest pub yet – paying $28 million for the Terrigal Hotel and a 'return to his youth'.
Gallagher describes the area around his latest purchase as 'special' and recalls family visits "just about every weekend" when he was young(er), but the sale still exemplifies that opportunity waits for no man.
"I wasn't really looking, but I heard about the opportunity on this pub, and I like the pub and love the position, so went ahead," Gallagher told PubTIC.
"It's got big bones and growing trade, with a nice regular crowd as well as transient trade from Sydney. It's only an hour and twenty minutes away – which is the same as it takes me to get to Hurstville in traffic!
"I really liked the area when I was young. I think it's special."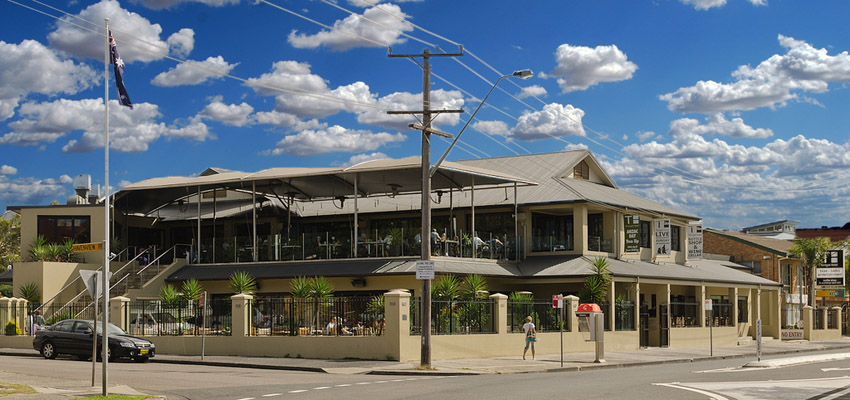 The large two-storey Hotel boasts a diverse business, incorporating big bar trade, gaming, a bottleshop and the all-important inclusion of food for a Gallagher venue. The building replaced the well-loved timber structure that was formerly on the 3,987 m² site, demolished nearly two decades ago.
Taking the keys last Friday, the latest publican to enter the AHA NSW Hall of Fame noted that Anzac Day is one of the pub's biggest occasions, and patrons were queued out the door and around the corner from midday. Amber fluid and 2-up flowed in the beer garden.
Gallagher reports they will be doing a significant renovation, restyling the Terrigal with a nod to Miami or The Hamptons. And a somewhat overdue new menu will be rolled out next week, featuring signature items from their portfolio, such as lamb shanks and Beef & Guinness pie, courtesy of head chef extraordinaire, Ronnie Ghantous.
The Hotel was sold off-market through JLL Hotels' national director John Musca, on behalf of vendors Newhaven P/L – representing the Group's exit from the pub industry, following their divestment of Mosman's Buena Vista, Randwick's Duke of Gloucester, and the Bateau Bay Hotel, all through JLL.
Newhaven executed an extensive renovation on The Terrigal in 2006, that year winning the AHA NSW Award for Best Redeveloped Hotel.
"The Terrigal Hotel is yet another great generational hotel landmark, and like Hotel Bondi, the Coogee beach Pavilion and the Golden Sheaf Hotel, we are delighted to have facilitated this off-market sale as this calibre of hotel asset are special and do not change hands very often."
JLL notes that beyond its impressive facilities, which include approval for late-trading and expansive outdoor areas, it was sold with a recently approved DA for significant renovation works.
The freehold acquisition is Gallagher's fourth, and brings his clutch to 11 pubs plus his new Double Bay steak restaurant, Mr G's. The seasoned publican says despite the price tag, his biggest purchase yet, he's not worried.
"I think I've gotten used to it now … these days the numbers don't seem as big anymore!"