As millions of Australians yesterday commemorated the ANZAC tradition and retrospection, there were some licensed venues unaware or unsympathetic to its respectful use.
The ANZAC Act of 1921 is specific in not allowing any use of the word in relation to entertainment.
"No person may use the word 'Anzac', or any word resembling it, in connection with any trade, business, calling or profession or in connection with any entertainment."
This point seems to have been overlooked by a number of venues, with inappropriate promotions appearing around the country.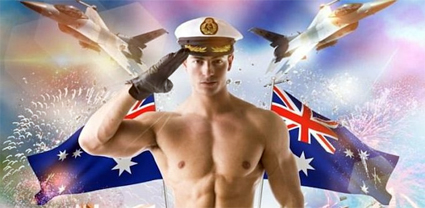 Nightclubs in Sydney's Oxford St district have been criticised for depictions of muscle-bound men in partial military garb and stances, promoting 'sexy sailor' celebrations and 'best abs' competitions. The Stonewall Hotel also promoted collecting money for Soldier On, a charity supporting war veterans and their families.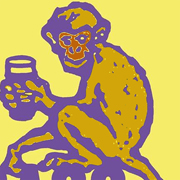 ALH's Brass Monkey, in Perth, has been slammed for its ANZAC-eve 'GI Jane' event, "celebrating sisters that serve". The outside-the-box initiative has likely been vilified to the degree it has due to the pub's history of inappropriate promos, such as the "frat party" it was forced to cancel last December for being seen to promote rape culture.
ALH declined to comment on either promotion, or any measures to curb such misguided intentions in the future.
The Brass Monkey traditionally has a large contingent of veterans on ANZAC day, making the front bar available after the local formalities. This year veteran affairs in WA again asked it to host its 2-up session, and around 50 veterans attended.
In Darwin, notorious party-house Monsoons had planned an ANZAC Day wet t-shirt competition, offering $1,000 to the winner.
Widespread backlash saw management reconsider, announcing on social media "after concerns have been raised that it is not an appropriate activity" that the event had been cancelled, and prize money would instead be donated to Soldier On.
The incidence of businesses using the term ANZAC for self-promotion has been going on since news of the Gallipoli landing reached Australia, consequently bringing about the regulation in 1916 that the word could not be used for commercial purposes.
However, in 1979, an exemption was introduced due to the fact that activities and community views about what was appropriate had begun to change. This exemption permits use of the term in connection with ANZAC Day events.
New Daily reports that NSW Veterans' Affairs Minister David Elliot says he would refer illegal use of the Anzac name to the Commonwealth for investigation.
"I am concerned at the way 'Anzac' is used for commercial gain without any apparent consideration to veterans and war widows," he said.
The Commonwealth Department of Veterans' Affairs has issued guidelines for business on regulations around the use of ANZAC.