The GABS Hottest 100 Aussie Craft Beers for 2017 has been announced, with what has become the barometer for the industry in Australia again getting even more votes and beers.
Over 1600 brews were in contention for this year's list, including 21 brand new beers made for the first time in 2016, and an impressive 80 per cent stemming from independent breweries.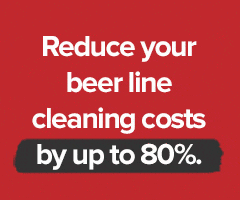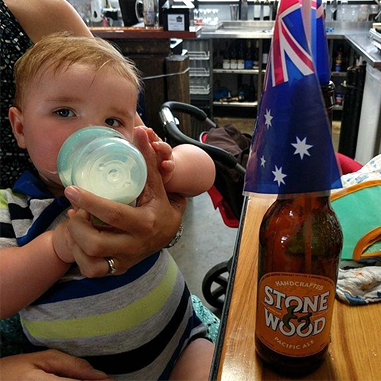 Yesterday, as the nation celebrated the national day, beer-lovers celebrated drinking their favourite tipples, freshly revealed on the latest GABS list.
Byron Bay's Stone & Wood Brewing Co has backed it up, taking first place again for its Pacific Ale. And in a reshuffle of the lower podium, Adelaide's Pirate Life Brewing has taken second place for its Double IPA, bumping Perth's Feral Brewing down to third for the competition's "perennial favourite" Hop Hog.
But the 2017 fairy tale belonged to the Gold Coast's Balter Brewing, part-owned by world champion surfer Mick Fanning. The new brewery earned next in line for its 'XPA' American Pale Ale.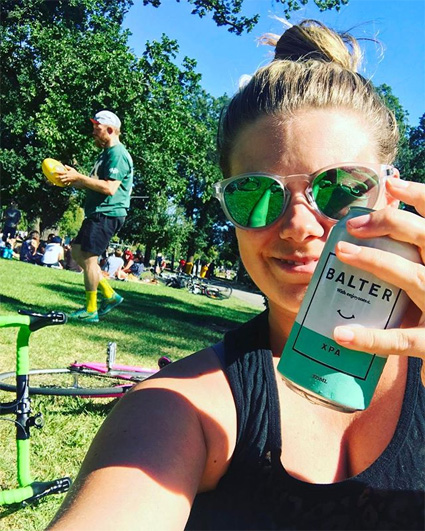 "We're over the moon with placing 4th in our debut year on the hottest 100," co-founder Stirling Howland told PubTIC.
"There were so many epic beers that made the list, so to be a part of that after just 10 months since selling our first keg is a pretty good feeling.
"For us it's always been about making the best beer we possibly can for the people, so to be voted by the people is a super rewarding feeling. When they think what we do is worth voting for, worth sharing with their friends, worth posting on social media or dropping us an email about … that never get's old, and reminds us why we make beer."
The Great Australian Beer SpecTAPular was initiated nine years ago by the owners of the Melbourne and Sydney instalments of The Local Taphouse, Guy Greenstone and Steve Jeffares.
Since then the event has grown to become an international celebration and bible for imbibers of beer, and the guys have gone on to launch their own craft brand, Stomping Ground Brewing Co.
"When we started the poll back at The Local Taphouse, it was just a fun way to celebrate and enjoy outstanding Aussie beer," remarks Greenstone. "Today, it's taken on a life of its own, and grown to become this incredible barometer of the industry.
"And with so many new beers coming in every year, it shows just how awesome the Aussie craft beer scene is right now."
A new initiative for GABS 2017 is the 'Best of the Rest' list of the beers voted 101-200.
FULL LIST OF 2017 WINNERS
'Pacific Ale' Australian Pale Ale (Stone & Wood, NSW)
'IIPA' American Double IPA (Pirate Life, SA)
'Hop Hog' American Pale Ale (Feral, WA)
'XPA' American Pale Ale (Balter, QLD) NEW
'IPA' American IPA (Pirate Life, SA)
'Little Dove' American Pale Ale (Gage Roads, WA) NEW
'Pale Ale' American Pale Ale (Pirate Life, SA)
'Crankshaft' American IPA (BentSpoke, ACT)
'Former Tenant' American IPA (Modus Operandi, NSW)
'Pale Ale' American Pale Ale (4 Pines, NSW)
'IPA' American IPA (Fixation, NSW)
'War Hog' American IPA (Feral, WA)
'Beechworth Pale Ale' American Pale Ale (Bridge Road, VIC)
'150 Lashes' Australian Pale Ale (James Squire, NSW)
'Pale Ale' American Pale Ale (Little Creatures, WA/VIC)
'Newtowner' Australian Pale Ale (Young Henry's, NSW)
'Indian Summer Ale' Australian Pale Ale (4 Pines, NSW)
'Kolsch' Kölsch (4 Pines, NSW)
'Barley Griffin' Australian Pale Ale (BentSpoke, ACT)
'Throwback' Specialty IPA (Pirate Life, SA)
'Sonic Prayer' American IPA (Modus Operandi, NSW) NEW
'Taco' Specialty Beer (Two Birds, VIC) GABS
'India Red Ale' American IPA (Prancing Pony, SA)
'Golden Stout Time' Sweet Stout (Big Shed, SA) GABS
'Korben D.' American Double IPA (Akasha, NSW) NEW
'Single Fin' Blonde/Golden Ale (Gage Roads, WA)
'Three Sheets' Australian Pale Ale (Lord Nelson, NSW)
'Cloud Catcher' Australian Pale Ale (Stone & Wood, NSW)
'Karma Citra' Black IPA (Feral, WA) GABS
'Atomic' American Pale Ale (Gage Roads, WA)
'Coffee Ramjet 2016' Wood-Aged Beer (Boatrocker, VIC) NEW
'Tusk – Nov 2016' Specialty IPA (Feral, WA) NEW
'Red' American Amber Ale (Nail, WA)
'Ramjet 2016' Wood-Aged Beer (Boatrocker, VIC) NEW
'Dark Ale' Dark Mild (White Rabbit, VIC)
'Summer Ale' Australian Pale Ale (Mountain Goat, VIC)
'Wild Yak' Australian Pale Ale (Yak Ales, VIC) NEW
'Steam Ale' California Common (Mountain Goat, VIC)
'Kosciuszko Pale Ale' Australian Pale Ale (Kosciuszko, NSW)
'Grizz' American Amber Ale (2 Brothers, VIC)
'Small Ale' Specialty IPA (Colonial, WA/VIC)
'Dog Days' American Wheat (Little Creatures, VIC)
'Footscray Ale' Australian Pale Ale (West City, VIC)
'Spearhead' Australian Pale Ale (Cricketers Arms, VIC)
'Vanilla Milk Stout' Sweet Stout (Thirsty Crow, NSW)
'Modus Pale' American Pale Ale (Modus Operandi, NSW) NEW
'Furphy' Kölsch (Little Creatures, VIC)
'Amber Ale' American Amber Ale (4 Pines, NSW)
'VPA' American Pale Ale (Nail, WA)
'Californicator' American IPA (Big Shed, SA)
'Freshie Salt & Pepper' Gose (Nomad, NSW)
'Mt Tennent' American Pale Ale (Pact, ACT)
'Fat Yak' American Pale Ale (Yak Ales, VIC)
'Kung Foo' Pale Lager (2 Brothers, VIC)
'KRUSH!' American Pale Ale (KAIJU!, VIC) NEW
'Windjammer' American IPA (Green Beacon, QLD)
'Reginald' American IPA (Blackman's, VIC)
'Pale Ale' American Pale Ale (Hawkers, VIC)
'Session Ale' Australian Pale Ale (Mismatch, SA)
'Calypso' American Pale Ale (Odyssey, VIC)
'8BiT' American IPA (Stockade, NSW) NEW
'Hop Thief 8' American Pale Ale (James Squire, NSW) NEW
'The Chop' American IPA (Hop Nation, VIC) NEW
'Sunset Ale' American Amber Ale (Two Birds, VIC)
'IPA' American IPA (Little Creatures, WA/VIC)
'Rogers' American Amber Ale (Little Creatures, WA/VIC)
'Watermelon Warhead' Berliner Weisse (Feral, WA) GABS
'Hop Culture' American IPA (Mornington Peninsula, VIC) NEW
'Miss Pinky' Soured Fruit Beer (Boatrocker, VIC)
'Bright Ale' Blonde/Golden Ale (Little Creatures, WA/VIC)
'Sly Fox' American Pale Ale (Feral, WA)
'Hop Thief 7' American Pale Ale (James Squire, NSW)
'Praline' Belgian Specialty Ale (La Sirène, VIC)
'Copy Cat' American IPA (Mash, WA)
'Elsie The Milk Stout' Sweet Stout (Batch, NSW)
'Fancy Pants' American Amber Ale (Mountain Goat, VIC)
'The Fox' Vienna-style Lager (Rabbit & Spaghetti, SA)
'Growler' American Brown Ale (2 Brothers, VIC)
'IPA' American IPA (Hawkers, VIC)
'Peanut Brittle' Gose (Bacchus, QLD) NEW GABS
'Rare Breed: Pulped Fiction' Double IPA (Mountain Goat, VIC) NEW
'Yenda Pale Ale' Australian Pale Ale (Australian Beer Co, NSW)
'Garden Ale' Australian Pale Ale (Stone & Wood, NSW)
'Hazelnut Brown' English Brown Ale (Bad Shepherd, VIC)
'Bling Bling' Double IPA (Bridge Road, VIC)
'Beach Ale' Blonde Ale (Odyssey, VIC) NEW
'Pale Ale' American Pale Ale (Mornington Peninsula, VIC)
'Fred' American IPA (Murray's, NSW)
'Imperial IPA' Specialty IPA (4 Pines, NSW) NEW
'F-Yeah' American Pale Ale (Big Shed, SA)
'Session IPA' American IPA (Modus Operandi, NSW) NEW
'Bling' American IPA (Bridge Road, VIC)
'Project #22: Bert' Australian Pale Ale (Colonial, WA) NEW
'Sourpuss' Berliner Weisse (Wayward, NSW)
'B.F.H. (Barrel Fermented Hog)' American IPA (Feral, WA)
'28' American Pale Ale (Burleigh, QLD)
'Thanks Captain Obvious' American IPA (BrewCult, VIC)
'ALT Brown American Brown Ale (Balter, QLD) NEW
'The Chancer' Blonde/Golden Ale (James Squire, NSW)
'Hopsmith' American IPA (Akasha, NSW)
NEW – First released in 2016
GABS – A 'Festival Beer' made especially for GABS Beer, Cider & Food Festival