Building upon the success of so many craft breweries, Sydney's first distillery in over a century has opened, and already picked up two top international awards.
Intended as a distillery, attached to a trendy place to drink and learn about spirits and distillation, the Archie Rose Distillery Co is a custom-built space in a shed in Roseberry, producing artisan vodka, gin and whiskies.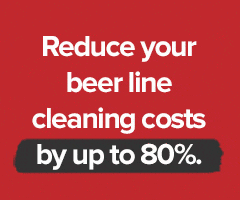 Born of a passion for the art of spirits production, founder Will Edwards told PubTIC the backyard hobby became the motivation to get off the corporate path and do what no-one else had succeeded in doing in Sydney for a century and a half.
"I took some annual leave and headed to New York for a break, and to check out some of the first distilleries since prohibition that had popped up in Brooklyn and the surrounding areas.
"After seeing their set-ups and hearing their stories, I just couldn't figure out why no-one had started up a distillery in the city of Sydney since the mid-1800s.
"Like NYC, we have a unique history of distillation, awesome craft brewers, an incredible bar scene and people who are genuinely interested in where their food and drinks come from and how they are created."
Edwards says he spent six months trying to find why others had failed to kick-start a distillery in Sydney, but failing to find anything he thought "an absolute roadblock" he garnered some savvy investors and committed to launching Archie Rose.
"From that point, it was an 18-month process to secure licences, equipment and staff, before launching officially in March this year."
The premises have been designed to incorporate Edwards' passion for the trade into something to be shared with punters, and the layout by Acme & Co brought the team acclaim at London's recent Restaurant & Bar Design Awards, which attracted over 860 entries from more than 70 countries.
Archie Rose took home 'Best Australia & Pacific Bar' and the coveted 'Best International Bar' award.
Some of the unusual and unique features of the distillery include: steam-heated stills, three unique infusion points in the gin still, individually distilled botanicals, and the use of malted rye in the rye whisky – which will be ready to drink in three to four years.
Patrons are invited to tour the facilities, enjoy tastings and blending classes on gin and whisky, or even commission their own custom product.
"I think the thing that stands out most is our desire to share distillation and the process of making spirits with the public," replied Edwards.
"The culmination of this can be seen in our 'Tailored Spirits' offering, which allows you to design your own vodka, gin or whisky – right down to your name on the label."
Already stocked in a growing number of venues, the innovative business could expand on the consumer appeal seen in the meteoric rise of some Australian craft beer brands.