Carlton & United Breweries continues its strategic approach to the shifting beer market, with Carlton Pale Ale the latest targeted release into pubs to leverage off insights and a big name brand.
Carlton Draught remains the top-selling keg beer in the country, reportedly making up one in four taps nationally. It is also third-highest selling beer overall.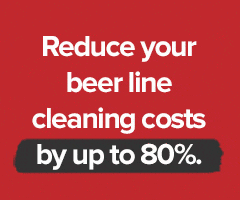 Mainstream beers have seen continued decline in consumption in recent years, and consumer research by the big brewer into drinker behaviour has identified trends, prompting new lines attempting to address the issue.
Although the 'craft' market identifies with big hop-driven beer drinkers sporting hipster beards and swapping brewing notes, most consumers still base their preferences in select popular brands, with forays into alternative styles and producers.
The so-called 'classic' beer brands still represent half of Australia's Top 10, and Carlton & United Breweries (CUB) identifies that its traditional drinkers average "a wider repertoire" than the population median (3.5 brands versus 3.1).
And although ales are the fastest growing style amongst emerging favourites, many consumers still think of ales as older English styles that are more taxing to drink and score low ratings for 'sessionable'.
These insights have given rise to Carlton Pale Ale, which the company says is intended to appeal to this middle-of-the-road drinker, and champions the role of the venue in brand creation. It offers a mild 4.2 per cent ABV, using pale and roast malt and flavoured with Amarillo and Cascade hops. At 17 IBU it is less bitter than its forefather Carlton Draught, which rates 25 IBU.
"Carlton Pale Ale is an accessible step up within the safety of a recognisable trusted brand," relayed a spokesperson.
"CUB is proud to offer Carlton Pale Ale as an exclusive to the on-premise channel."
The release has been supported by marketing collateral and a $2.5m+ advertising spend, and venues taking the line have been integrated into a Locator that allows consumers to find stockists of Carlton Pale Ale or the highly successful Brewery Fresh tank beer.
CUB is no stranger to the off-shoot tactic in new product development, already using its successful craft line Fat Yak to introduce Lazy Yak and Wild Yak Pacific Ale.
Similarly, Crown Golden Ale traded on the traditional celebratory beer Crown Lager, although it has not enjoyed the success of its predecessor.
The marketing campaign has centred around Carlton Pal Ale's greater drinkability, and promoted a call to action around it being available "only on tap".