The creators of the Great Australian Beer SpecTAPular are parting with their Sydney instalment of the Local Taphouse, citing booming business in their other operations.
Beer legends Steve Jeffares and Guy Greenstone are the brains behind the GABS phenomenon, emanating from their craft beer meccas, the Local Taphouse in Darlinghurst and St Kilda East.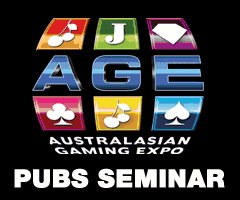 The Local in Darlinghurst opened in 2009, and has become one of Sydney's most popular and awarded specialty beer venues, championing new and emerging styles and creators, and pouring over 2,000 brews through its 60 taps.
The three-level venue is a stalwart of the local community and craft devotees and has pioneered plenty of beverage promotions, from style or origin-specific tap take-overs, to a whiskey room, and cinema nights in its exclusive rooftop beer garden.
Last year the lads launched another stage of their obsession with the amber ale, opening Stomping Ground Brewing Co to much critical acclaim.
Listing of the Darlo Local comes as the business of beer becomes bigger than Ben Hur.
"Our Stomping Ground brewery and venue has taken off much faster than we expected and it requires a lot of focus and capital, so we are reluctantly letting the Sydney Taphouse go to concentrate on those plans," says Jeffares.
The two Taphouse venues have led the charge in the success of GABS, drawing patrons to vote for their favourite craft tipple, to create the GABS Top 100 list of Aussie craft beers each year.
Jeffares told PubTIC divestment of the Sydney pub will not affect GABS, which is run through their events company, SpecTAPular Enterprises, but they hope to see like minds take over.
"The sale of The Local Taphouse in Darlinghurst will have no impact on any of the current or future GABS festivals.
"After the love that we've poured into the venue, we want to give it every chance to continue to shine under new ownership, and we are certainly hoping to sell it to someone passionate about better beer."
The leasehold interest is being marketed by Ray White Hotels' Blake Edwards, and likely to be a magnet for the growing army of wannabe crafty publicans.
Sale is via an Expressions of Interest campaign, closing Thursday, 23 March.