Regulators have issued heavy fines for Tabcorp and Hawthorn Football Club for breaches relating to gaming licensing and failing to comply with security obligations.
The Federal Court heard a case against gaming giant Tabcorp brought by Austrac – Australia's financial intelligence agency.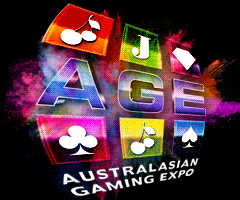 A settlement was finalised that saw Tabcorp receive a $45 million fine – the highest civil penalty in corporate Australian history. Additionally, Austrac was awarded costs, taking Tabcorp's bill to more than $90 million.
It was determined Tabcorp had been in contravention of the anti-money laundering and counter-terrorism financing Act on a total of 108 occasions, and an instance of a customer anonymously collecting winnings of $100,000.
"These are the things that are important to us; who the person is and who are they associated to, who they may be acting on behalf of," reported Austrac chief executive Paul Jevtovic.
"This is the kind of intelligence that allows us and law enforcement to do the work we need to do to keep our community safe. In my view the non-compliance arises from a corporate culture that is indifferent to AML/CTF compliance."
Tabcorp CEO David Attenborough says the company has made significant investments in enhancing its AML/CTF compliance over the last three years, and is firmly committed to working co-operatively with Austrac in the future.
Around 7pm on 28 March last year, officers of the VCGLR (Victorian Commission for Gambling and Liquor Regulation) raided the Vegas at Waverley Gardens, forcing punters to leave.
The Herald Sun reported sources close to the VCGLR said the venue, operated by the very profitable Hawthorn AFL Club, had an expired gaming license and had been ordered to cease gaming by 5pm that day, but had ignored the edict, prompting the forced intervention. The gaming room was shut for under 24 hours, after a provisional licence was approved the next day.
This week, Melbourne Magistrates Court heard the case, where it was revealed the Vegas had profited $66,838 from its gaming machines over four days it was unlicensed.
Magistrate Franz Holzer put the club on the Court's diversion program, which spares first-time offenders in lower-scale offences a criminal record provided they accept responsibility.
While the prosecution argued for the Hawks to be forced to advertise the error and encourage affected punters to apply to recoup their money, Holzer agreed this could result in a "cash grab" as there was no way to accurately determine how much each punter lost.
The Magistrate also deemed the original offer to donate $10,000 to charity was disproportionate to that unlawfully gained, and agreed to a Hawthorn representative's offer to increase this to the amount of the profit, paying the full $66.8k to be paid to a responsible gambling program.
The club stated the licensing issue was the "result of an internal administration error" and reports forfeited profits will be donated to the Salvation Army.