The "historic" Bredbo Inn has come to market – boasting connection with the legendary Man from Snowy River, and a goldmine for the right operator.
Located at #1 the Monaro Hwy, the Bredbo Inn dates back to 1836, originally built of stone and mud – some of the original hotel, and its stables, still in place. Its location represents a "perfect stop between Canberra and Cooma" but its history goes further than its age.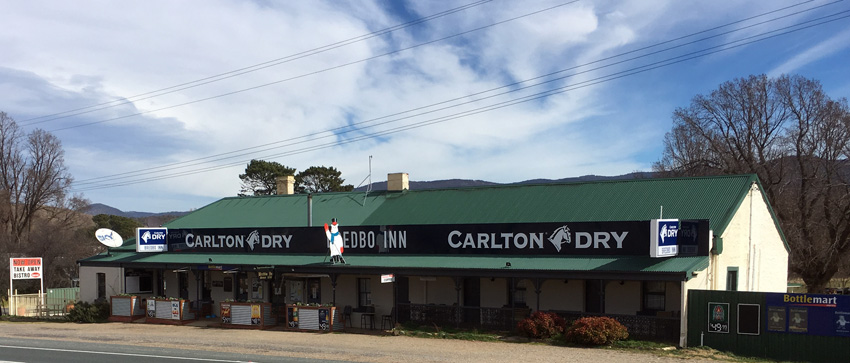 Australian poet-prophet Banjo Paterson was said to be a regular of the Bredbo establishment, a product of the drovers and rolling grasslands of the region, which saw a flood of settlers in the early 1830s.
There has long been mystery over the true identify of Paterson's icon of Snowy River folklore, but the great wordsmith was believed to have once revealed it was indeed local man Charlie McHeahnie, who died at the Inn, after falling from his horse one frosty morning. This is said to have been corroborated by well-regarded historian 'Tim the Yowie Man'.
Lisa and Steve Lambert have been running the pub, since buying the lease from the freehold owners Ronny Stapleton and Ros Bowker in 2015.
Sadly, the Lamberts must relocate back to Sydney to care for an ill relative, and have listed the pub operation – the leasehold also holding option to buy the freehold.
The business is just one year into a five-year lease, with three further five-year options. Annual revenue tops $783k, with a reported net profit circa $135k – not including $69k paid for a chef.
Asking price for the business is just $189k, representing a striking 71 per cent yield.
Courtesy of the new lease, the operators have the option to buy the freehold title, on the 8,313sqm block, for $1.225m, which at current rent would mean return of 5.4 per cent. The site also holds a DA for a camp ground and caravan park.
The Bredbo has been listed through Denis Roast of Roast Hotels, who says the right buyers could make for a good earner.
"Lisa and Steve also have a unit on the premises and live out of the pub," he notes. "If the couple or family buying this lease can cook … what a result!
"This is a gold opportunity for a couple of workers."
The Bredbo Inn is being sold via Private Treaty.
Bredbo Inn Commercial from Tim Stapleton on Vimeo.