After three decades and two generations, the Powell family are parting with their beloved Border Inn, in border town.
Perched on the northern side of the NSW/Victoria border above Echuca, the town of Moama is only two and half hours' drive from Melbourne, and playground to thousands of tourists each year, coming to enjoy water sports on the Murray and partake of the area's many attractions.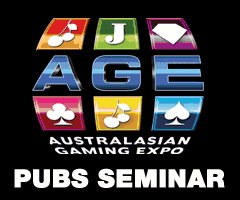 The Powell family bought the pub in 1990, and since the senior Powells semi-retired it has been run by siblings Danny and Jules, and their respective spouses. As the third generation comes of age, interest has turned to pursuing other endeavours.
"Our kids aren't really interested in running the business!" Danny Powell told PubTIC from outside a Bieber concert in Melbourne where he had just dropped his teenage daughter.
The two-storey brick pub occupies 3,368 m² almost adjacent to the mighty Murray River, amid caravan parks and the impressive Moama Bowling Club, in a town Danny says knows tourist "regulars" from both NSW and Victoria.
The Border Inn enjoys a mix of income streams, including the 12 accommodation rooms and function space. It boasts a popular restaurant, and is the only hotel in town licensed for gaming, with a full complement of 30 EGMs, although only 11 have to date been put to a 'smoking' solution.
The Powells executed a major renovation of the pub in 2003, and opened up several of the areas, bringing more light and space, and allowing for separated gaming and a classic public bar.
Danny says they modernised the place, but very deliberately tried to retain the "country pub" feel. Under different circumstances he would be planning further innovations, but the time is right to try other things.
"The first thing is to have a bit of a break, and spend more time with family," he says, having worked in the pub for most of his adult life. "Then we'll probably find another business. I think many of the same principles apply to most businesses; I'd like to try something new."
The hotel is being marketed by JLL Hotels' vice-President Mat George, who suggests there is still room for growth in the well-loved family asset.
"The venue has consistently recorded year-on-year growth, with opportunity for considerable upside through strategic development."
The Border Inn is being sold via Private Treaty.