Melbourne's tightly-held freehold market has held to precedent, with the Park Hotel in Abbotsford selling at auction for more than 140 per cent of reserve, at a razor-sharp yield.
Built in 1864, the Park sits on a big corner block on Abbotsford's Nicholson Street, just four kilometres from the heart of Melbourne.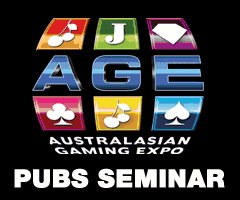 For the past 35 years the freehold has been owned by two brothers, as a passive investment.
Put to auction with reserve of $2.25 million, the Park fetched an impressive $3.18 million – more than 41 per cent above initial expectation, and representing a super-tight yield of just 2.6 per cent.
Knight Frank's Andrew Greenway and Paul Pellegrino were engaged to market the property, and amid Melbourne's increasing affinity for levelling old pubs to build new apartments report plans for a continuation of the status quo by the buyer – a local investor already holding pub assets.
Touted as tenanted, with one year and option for another three years remaining on the lease, the current operator was very willing to vacate or work with a new owner, be they investor or owner-occupier.
"It provided a few options to the buyers, which is why I think it brought a number of buyer groups into play, and competition got it where it ended up," reports Greenway.
The two-storey pub was seen by interested parties as somewhat under-cooked and rife for repositioning, in need of some capex and the right management, making it suitable to passive investors as well as owner-occupiers, who represented the top underbidders at the auction.
"There is some good upside there," continued Greenway. "Get someone in who knows what they're doing, spend some money on it, and I think you've got a good little facility there."