Less than four weeks until the 2019 Grand Final, entertainment provider Nightlife has secured a global content partnership with the AFL to bring highlights goodness every day of the year.
The Australian Football League (AFL) remains the most widely viewed code around the country, boasting teams from all mainland states and fans across all demographics.
The new content stream will see the sport's greatest moments on screen 365 days a year, showing highlights from every game, every round, including the finals, as well as historical great moments from its very beginning, as far back as the early 1900s.
The companies hope the service will keep the game front-of-mind with consumers between rounds and in the pre- and off-seasons, as it's seen on more than 10,000 screens via Nightlife's client base of 4,500 pubs, clubs and public spaces.
Best-of clips will also be beamed overseas to New Zealand, Thailand, the Philippines and the UK.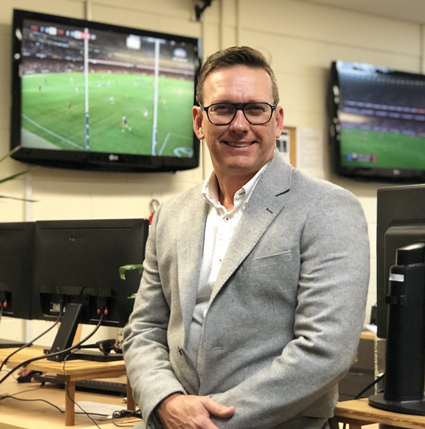 "We will be pushing weekly highlights packages to selected venues in AFL heartlands as well as states, towns and territories where the sport doesn't have a stranglehold," says Nightlife's director of licensing and business affairs, Stuart Watters.
"It means the code will reach audiences in an out-of-home context it hasn't traditionally been able to tap into."
The AFL highlights will add to Nightlife's existing content pool of lifestyle, extreme action, youth TV and more.
It is seen as a complement to the showing of full, live games, as opposed to any competition, aimed to entice patrons enjoying athleticism and sports nostalgia, as well as diehard fans.
"For those businesses that don't screen extended sports coverage but value highly engaging visuals, the best-of clips will boost in-venue ambience and enjoyment.
"Effectively AFL will be always on, spotlighted as a premium sport playing in thousands of venues to millions of people every week all year 'round."