The leading brand of the world's most consumed spirit is looking for Australian bartenders to enter this year's Enter The Dragon 'Cocktail Combat Competition'.
Baijiu (pronounced "Bye-Joe") is a traditional Chinese alcoholic drink that is its own category, like rum or whisky. While not widely drunk in Australia, it is in fact the highest consumed sprit globally, and a preference of many of Australia's millions of tourists.
Amongst Baijiu brands, Moutai is revered, and now recognised as China's national spirit. In Australia the retail price starts around $100 for a 500mL bottle of Moutai Prince.
The Enter The Dragon competition is aimed at both hotel and cocktail bartenders, asking contestants to submit a cocktail recipe* incorporating a 30mL shot of Moutai, and an Australian native ingredient.
Brand manager Jenny Chiu told PubTIC they are looking for innovative bartenders, hoping to engage more Australian venues with the brand.
"We are excited to introduce Moutai to pub bartenders as this is such a versatile and unusual spirit.
"With the trend towards Australian pub cuisine being influenced by Asian flavours, we believe Moutai cocktails are a perfect pairing for contemporary Australian pub food. With a complex flavour profile, Moutai also suits simple, easy to make cocktails perfect for a pub environment.
"We are looking forward to seeing how the bartenders marry the rich and varied flavours of native Australian ingredients with Moutai, the world's most historic spirit."
Over five days and nights 'combatants' will present their Moutai masterpiece to an esteemed panel of judges looking for inventiveness and precision. Ten finalists will emerge, to be announced 23 October at a Sydney venue, before the Final round, to be held in Melbourne on 23 November.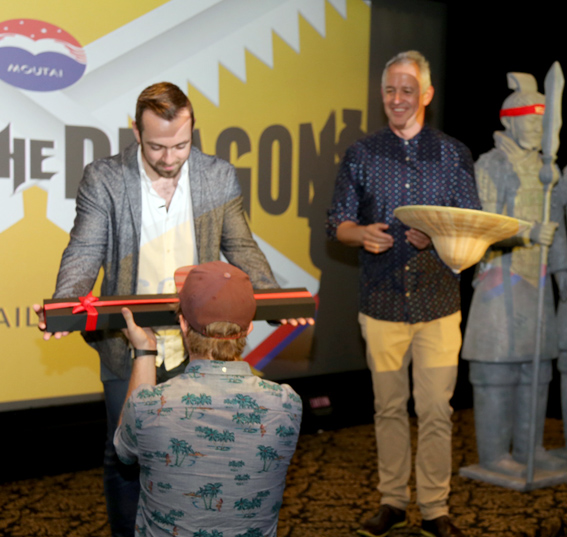 The eventual winner will become the reigning Moutai Master, and be flown to China to experience the ancient and modern techniques of Moutai production, followed by two nights in Hong Kong.
*Recipe submissions must be received by Friday, 13 October.