Industry identities Jaime Wirth and Michael Delaney have combined their experience in award-winning pubs to launch full-service hospitality consulting group International Worldwide.
Wirth was one of the original partners in the Drink 'n Dine Group, which rose to fame creating quirky inner-Sydney pubs such as Flinders Hotel, The Norfolk and Forresters Hotel, which took out Bartender Magazine's awards for either Best Hotel of Best New Hotel for three consecutive years.
Together Wirth and Delaney have collaborated on over 25 high-profile venues across Australia, also including Duke Bistro, Oxford Tavern, The Carrington, Fratelli Fresh (Bridge St and Alexandria), and Melbourne's iconic Honky Tonks.
Most recently, they worked together as International Worldwide (IW) on 100 Burgers group's just-opened Natural History Bar & Grill, in Melbourne's Collins Street.
Natural History is the latest and eighth venue in the portfolio of 100 Burgers, fronted by former Nashville chef Morgan McGlone. The classic big-city venue is within a 1940s bank and seats 120-pax, with a warm, dark colour scheme.
The design centrepiece is a striking 15-metre diorama running the main wall, featuring over 20 taxidermy specimens from Australia and abroad, ethically sourced through local dealers. Wirth and Delaney engaged artist Vanja Zaric to work with them on the three adjacent diorama cabinets.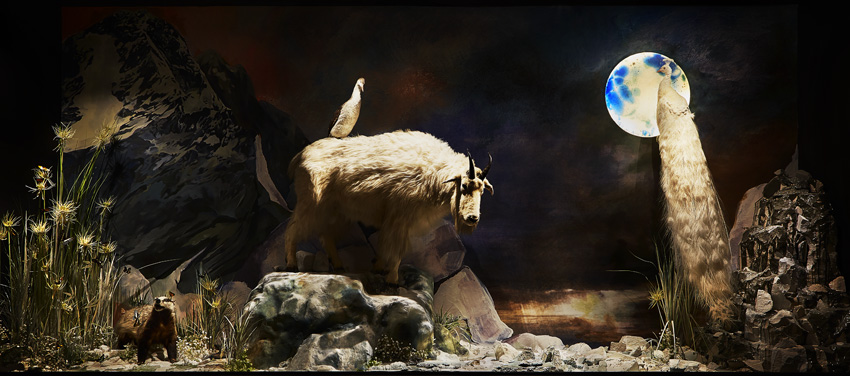 Other custom elements include large steel and glass chandeliers, reconditioned vintage captain's chairs, and a bar top in the Porchetta Bar made of hundreds of matchboxes from around the world, set under glass.
"It scrubbed up pretty good … we're pretty happy with it," admits Wirth. "It's taken six months of our life."
The IW partners had worked previously with McGlone, and 100 Burgers came to them looking for ideas for the space. The project saw Delaney move to Melbourne for a time, but the business is based out of Sydney.
To date IW work has also included Adelaide nightclub Hacienda, in a former Synagogue, with a peaked ceiling and mezzanine level, and currently the Laundy-Short reinvention of the former Mona Vale Hotel, rebranded Park House, where IW are helping convert the former carpark into a beer garden and food truck park, with an Airstream caravan and rotating roster of food truck menus.
After selling the entire Drink 'n Dine portfolio to Dixon Group (now Australian Venue Co) in early 2016, Wirth has been busy staying busy ahead of an inevitable re-entry to pubs, slated to be under the International Worldwide banner.
"It's nice to be on the consultant side of things," he says. "I needed a break from just doing that; lots of staff, all the headaches. It's been nice having the break, but at the same time I'm always looking at things to try to get back in."
Applicable to the name, which Wirth says was a tongue-in-cheek extension of the Drink 'n Dine business names, such as Redfern Worldwide and Petersham Worldwide, the partners have not been limiting themselves, considering freeholds, leaseholds, established and bargain venues for sale.
"We've been looking at every end of the scale, but haven't really found the right one to do something in.
"I kind of want to get something good, but it's competitive, there's a lot of money around. Those days of great dormant pubs waiting for someone to grab them is kind of gone. It's getting harder and harder, because everything's being bought up and renovated."