The NSW District Court has upheld the decision to fine UK-based betting giant Ladbrokes for its second breach of NSW gaming laws, as the regulator threatens to ramp up penalties.
The NSW Betting and Racing Regulation 2012 stipulates that licensed wagering operators must not "publishing any advertising that offers NSW residents any inducement to participate in gambling activity or open a betting account".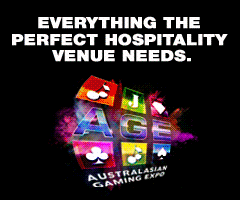 In April, following an investigation by Liquor & Gaming, Ladbrokes was convicted for breaches relating to its promotional advertisements for 'Odds Boost' features, offering more favourable odds for one race of the punter's choice each day.
It lodged an appeal on the decision, but that was dismissed yesterday (6 December) by Judge Martin Blackmore of the NSW District Court.
Back in April, following the conviction, L&G stated intentions to increase penalties for companies and their directors flaunting the regulations, particularly in cases of repeat offenders.
"Persistent breaches of responsible gambling obligations need an escalated response from the regulator to deter future misconduct and to hold senior management to account for governance and compliance failures," said Liquor & Gaming NSW Deputy Secretary Paul Newson, citing concern that "sophisticated businesses" risk gambling harm to boost profits.
"Where we find that directors or senior management are involved in breaches, Liquor & Gaming NSW will consider extending criminal liability to these individuals."
In November 2015, Ladbrokes was convicted and fined for similar illegal promotions, ordered to pay $7,500 and $18,000 in legal costs.
This time the company was ordered to pay fines of $35,000 and $50,000 in legal costs.
The fine equates to around the same amount as one 60-second commercial Ladbrokes may have to forego.
But the company is not alone in violation of the laws, L&G also reporting convictions against Crownbet, Ubet, Unibet, Topbetta, Bet365, Sportsbetting.com.au, Classibet P/L and the country's biggest gaming company, Tabcorp.
The phenomenal rise of online and smartphone betting in recent years has left the regulators short-changed in weapons to combat the appeal of the massive profits on offer.
And while these savvy wagering operators continue to vie for market share, they collectively become a golden goose of the same media usually so critical of the menace of gambling.
Ladbrokes' advertisements in question appeared on YouTube and in the Sydney Morning Herald, yet the SMH continues its attack on the hotel industry's compliance with L&G's 'Local Impact Assessment' (LIA) system, yesterday announcing "yet another black mark" on White Ribbon for accepting donations from publicans.