More reports have surfaced on impressive drops in rates of violence due to cooperation between venues and police.
NSW Bureau of Crime Statistics and Research (BOCSAR) statistics show Sydney North precincts of North Sydney and Mosman experienced only 35 incidents in licensed premises last year (to September), which represents a 48.5 per cent improvement on 2008 figures.
President and founder of the Harbourside Liquor Accord and 25-year veteran of the area, Peter Calligeros, told PubTIC of the program* he and a solicitor developed in conjunction with police to educate nearly 18s in the area, which boasts around a dozen high schools.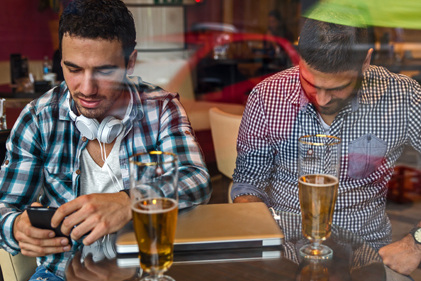 "We identified with police an area of concern, particularly on Thursday nights: kids recently having left school that really didn't know what behaviour is appropriate at a hotel.
"With help from police we designed a program, which wasn't trying to tell kids to not drink, but explained that turning 18 and going to hotels is a rite of passage, and trying to teach them socially acceptable behaviour and some pub etiquette.
"We had some really graphic images, such as a group of kids walking down the street tossing around a bag of cask wine. One of them throws it, another steps off the curb to catch it and is hit by a bus. Every kid seemed to be able to relate directly to things like this.
"In another, we got a kid to wear 'beer goggles' and had other kids stand with glasses of water as the one with the goggles on walked toward and bumped into them. This, in a pub, could easily mean a fight, we said."
Calligeros said they are making the program available to other Accords, in the hope its results can help other districts with similar problems.
AHA NSW Director of Liquor and Policing John Green described the BOCSAR statistics as "a great result" and said hoteliers would continue to work with local police and communities to ensure the figures continued to come down.
"We have seen a sustained drop in assaults in North Sydney in particular over several years now, Mosman, of course, is coming from a much smaller base – with a lot fewer venues – but the results are still pleasing."
Green stipulated the measures target antisocial individuals with a no-nonsense approach.
"Play up in a venue and you'll be asked to leave. Commit an offence or refuse to leave and police will be called. It's that simple."
Figures show assault rates in NSW licensed venues are at the lowest levels in more than seventeen years.
Sydney areas experiencing similarly big drops in recent years are:
Manly – down 32.43 per cent since 2013
Waverley – down 54.63 per cent since 2008
Penrith – down 60.09 per cent since 2008
Parramatta – down 54.60 per cent since 2008
*For further information on the Harbourside Liquor Accord program, contact Lindal Arnold. info@harboursideliquoraccord.com.au