The latest OLGR figures show the continued real drop of violent incidents in NSW licensed venues, but the true causes remain undetermined and shrouded in politics.
The regulator generally trumpeted the effects of its own efforts in reducing the number of recorded incidents from 300 to 182 (39.3%) across the previous two 12-month reporting periods, and did make note of Parramatta's Crown and Roxy Hotels dropping from the list, after being named as Level 1 venues last time around.
However, the apparent agenda to claim credit for the changes was squarely focused on the effect of restrictions – to the extent one major publication championed the results as coming from the 'bite' of the so-called lockout laws.
But closer analysis of the OLGR's release demonstrates no evidence for trading restriction advocates, and may in fact be further indication that any problems society is experiencing with violence are rooted in causes deeper than alcohol – and certainly not caused by businesses simply plying their trade.
For example, 11 venues will soon be removed from the list altogether, after experiencing fewer incidents than would keep them on even Level 2 restrictions. But none of these are within the infamous restrictions zones in Sydney's CBD or Kings Cross.
Level One restrictions now apply only to ivy, and in a special case, Beachcomber Resort at Toukley – even though it dropped from 19 incidents to 12.
None of the four venues dropping from the six named Level 1 in the previous report are in the CBD or Kings Cross.
Five venues have been added in the latest list, and one of those is within the CBD restrictions zone. None are from precincts adjacent to the restriction zones, which would seem to dismiss any notion that the zones would force problems to neighbouring suburbs.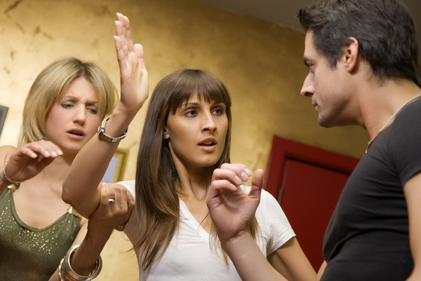 By contrast, the Bureau of Crime Statistics and Research (BOCSAR) reports crime involving assaults and drugs are actually up considerably.
Over the same reporting periods, general assaults rose from 15,543 to 15,785 (up 1.5%) and illicit drug crime rose from 11,749 to 13,639 (up 16%).
Worst of all, and supporting the argument that trading restrictions simply force the problem-makers to stay at home, the issuance of Apprehended Violence Orders (AVO), which predominantly arise from domestic incidents, has risen 3.9% off a large base – from 25,535 to 26,543.
It should also be noted that the rate of imprisonment for assaults has also increased significantly, by 7.2% from 1,347 to 1,445. This may in fact be a real contributor in the reduction of incidents in venues, which frequently receive disproportionate media attention.