The ambitious Urban Purveyor Group is taking a pragmatic look at the spoils of the fallen Keystone Group, with a view to building momentum in its 'fast fine-dining' plans.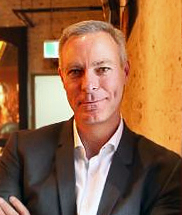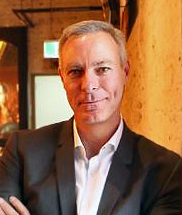 Speaking to PubTIC, UPG CEO Tom Pash said a number of the venues from the Keystone portfolio would suit their strategy to dominate the "emerging" market.
"A lot of busy people want a great meal, which has driven the emergence of fast fine-dining," said Pash.
"They want to be able to go in and grab a meal, and take it home or back to the office, or have it delivered. They want the convenience of fast food and to be able to buy in a couple of minutes, but the quality of something a bit more premium."
UPG was purchased last year by Quadrant Private Equity, and US-born Pash installed as an experienced operator of large portfolios to lead aggressive expansion plans.
The flailing Keystone operation holds the keys to a number of licensed venues that could sit well within the UPG stable, although Pash says they would almost certainly install their own brands rather than take on existing agreements he suggests are "prohibitive of success". He says the Jamie's Italian locations could work well re-badged under UPG's Fratelli Fresh banner.
Following the Quadrant acquisition, UPG cited intentions to double the size of the company in the next two years, and considers efficiently run quality foodservice as its biggest opportunity, with substantially better margins possible than traditional fine-dining.
"People are a lot more educated and intelligent now about what they put in their bodies," explains Pash.
"Over the last two to three years in the US and Europe, the big growth has been in fast casual. It represents a balance between eating well and a busy and hectic lifestyle. The best of both worlds.
"This sector is really just emerging in Australia, and I think it will be the biggest growing foodservice opportunity in the next five years."
Pash reports the company's plans for expansion see them constantly fielding offers, but notes the Group's measured approach to securing the right additions to their coffers alongside the likes of Bavarian Bier Café, Munich Brauhaus, Fratelli Fresh and Sake.
In March of this year UPG launched its own in-house craft beer brand, Crafty Bavarian Brew Co.