Urban Purveyor Group is in the grips of Oktoberfest, and bringing some serious crowd-pulling bier cheer to revellers in three states.
The Group (UPG) operates a collection of licensed venues, with some of the largest being their Bavarian Bier Café and Munich Brauhaus brands, based in stein-hugging German and Bavarian bier and good times.
Oktoberfest is a long-held tradition stemming from the 12 October marriage of Prince Ludwig to Princess Therese of Saxony-Hildburghausen, in 1810. The citizens of Munich were invited to join the festivities, and the event sparked a tradition that is now celebrated around the world.
UPG is using its spread of locations and brands to hold "Australia's biggest Oktoberfest party" across 12 venues, in three states, over six weeks. The festivities include competitions and instant prizes, and all five traditional specially-brewed festival biers, all the way from Bavaria.
A special Bier Passport allows patrons to collect 'stamps' for each Oktoberfest limited-edition bier they try. Collecting all five stamps enters the person in a competition for a trip to Bavaria, and an exclusive Oktoberfest t-shirt.
The parties kicked off Friday, 16 September, with the traditional keg-tapping ceremonies at 6pm, at Munich Brauhaus in Sydney and Melbourne and Bavarian Bier Café Eagle Street Pier in Brisbane.
Speaking with PubTIC, UPG CEO Thomas Pash says they've had a great first two weeks of the celebration.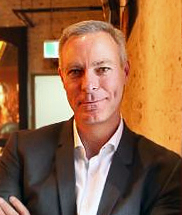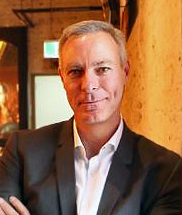 "The opportunity to try the Oktoberfest biers before they were officially launched in Bavaria was a huge drawcard, and our keg-tapping launch parties always kick things off with a bang," said Pash.
"The combination of some nice spring weather and great bier gardens and al fresco dining spots at many of our venues, has given us another good push."
UPG is delivering lots of specialty events and Bavarian-based fervour, such as eating competitions on sausages and schnitzels, and instant prizes such as bier upgrades and Oktoberfest menu items.
The oom-pah-pah family fun holds a broad appeal across the population, and Pash says the incentives have done the job of encouraging people to join in.
"Customer engagement is high. We launched our Schnitzelmeister Challenge* at the start of Oktoberfest, with customers challenged to eat a 1kg veal schnitzel plus side dishes in an hour to receive the meal for free. We've had 477 customers participate, but only 7 complete the challenge.
"The chance of winning a trip to Bavaria has proven to be a strong incentive for customers to come back to try more of the biers."
A big investment in the 2016 Oktoberfest was obviously the trip to Bavaria, but Pash says it has proven its worth, highlighting the Group's effort to range all five limited-edition Bavarian festivity biers at all 12 venues.
"The Bier Passport has gone down a treat. It aligns nicely with the fun and games aspect of Oktoberfest, and really showcases these unique biers."
The range of events within Oktoberfest has included theme editions of 'Sunday Family Funday', with kids activities and a child under 12 eating free, and package deals such as a 'bier and takeaway stein for $25' and Fraulein Fridays, when ladies receive a $5 gift voucher on entry. The six-week festival is expected to keep drawing opportunists until it wraps up at the end of the month.
"At Munich Brauhaus, the keg-tapping launch parties, all-round entertainment and party atmosphere are the most successful elements of Oktoberfest," notes Pash. "[But] we envisage the closing parties from Friday, 28 October to Sunday, 30 October will be another highlight of Oktoberfest 2016."
*Patrons can try to finish 1kg of pure, crispy, crumbed veal (plus side dishes) in just one hour to receive this mega schnitzel on the "haus".