Despite Australia's archival links to the UK, pubs in Britain vary somewhat from here, if not the rest of the world – as seen in a Miss England finalist fracas, and the 'Newlyn knockout' house specialty.
The height of summer, July has already kept British pubs and emergency services busy.
Vivian Carroll, proprietor of Judge Roy Beans bar in Newbridge, helped save the life of a patron that appeared to be choking on glass she said was in her food.
The woman had begun convulsing and her companions leapt to her assistance, but thankfully Carroll took a moment to check CCTV footage (below), which showed the diner discretely pulling something out of her top and putting it in her mouth immediately before the choking began.
Authorities were summoned and details taken.
"Sadly, this is typical of what I and many other publicans face on a weekly basis," said Carroll.
"It's clear from the footage that after hiding glass in her clothes this person then deliberately places it in her mouth. She told a member of staff the glass was in her food, which was obviously not the case."
***
One of the current contenders for Miss England, and her mum, have been charged this month over a fight with a third woman, China Gold.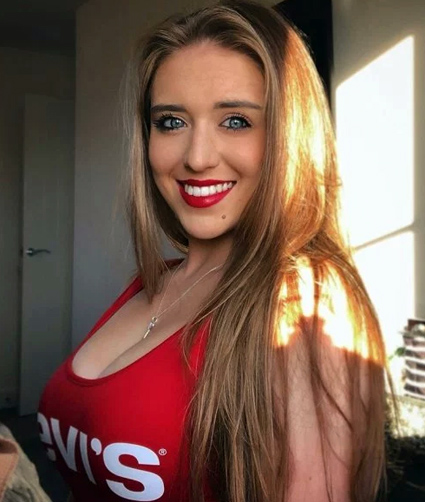 21-year-old beauty queen Olivia Cooke and her 46-year-old mother Julie were at a pub in West Malling, Kent, when a fight began with Gold, who sustained a black eye.
Olivia sustained a cut above her left eye requiring ten stitches, leaving her with nerve damage and requiring plastic surgery. 
Both Cookes have been charged over the incident, but while Julie has pleaded guilty to actual bodily harm, Olivia is undecided of her role. They will appear before Maidstone magistrate's court in September.
Gold has been charged with inflicting grievous bodily harm.
Olivia, a professional golfer, is due to compete in August against 55 other contestants for the crown of Miss England 2019. She was inspired to become a beauty queen by her dad, who was crowned Mr England in 1991.
***
An 18-year-old was knocked out in a recent large brawl at the Brickmakers Arms in Walsall.
The young man is believed to have been hit with a beer glass, and required 50 stitches to his head.
West Midlands Police are appealing for anyone at the pub around 10pm that night to come forward.
***
Leicester police were called to a report of a disorder involving a large number of people at The Cricketers pub in Aylestone.
Officers arrived to find a group of men had been damaging the pub and threatening patrons with baseball bats. Several of the men sprayed a corrosive substance on others. Three police officers and seven patrons were rushed to Leicester Royal Infirmary to be examined for chemical-related injuries. All were later discharged.
A forensic team was onsite to determine the chemical, which is thought to have been ammonia.
Five people were arrested for their role: two (aged 53 and 53) held on suspicion of causing actual bodily harm, another for public disorder, and a 29-year-old woman for criminal damage, as well as a 15-year-old boy, held on suspicion of possessing an offensive weapon.
Enquiries continue.
***
Last week the Daily Star lamented "What happened to the UK's toughest boozers?", remembering an old Sky One documentary about Britain's "hardest pubs".
Unsurprisingly, the Old Vaults, proclaiming to have girls that are "the ugliest in Britain" is now closed, as is Billy Greens, were locals reminisced nights involving stabbings, glassings and ears and fingers bitten off.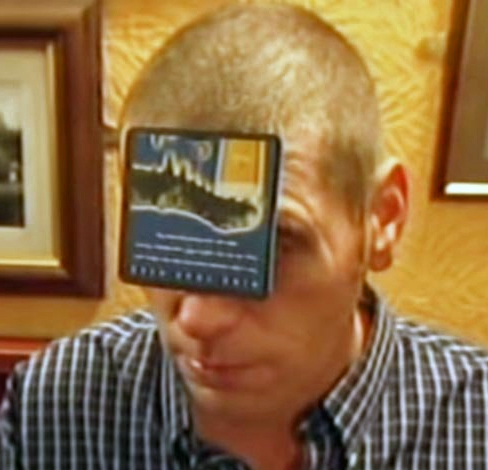 The Pegaus has transformed into a nightclub called the Famous Door, but used to boast lads partaking in their favourite pub game – staple a coaster to your mate's head.
But "Britain's hardest men" were said to head to sailor bar the Swordfish, in Cornwall – known for its drink of choice for tough men of the sea – the Newlyn knockout – made from a carefree mix of vodka, Drambuie and absinthe.
The Swordfish Inn is still going strong today.