Funds manager Charter Hall and super giant Hostplus have quietly acquired another three ALH pubs as the battle of the listed landlords continues.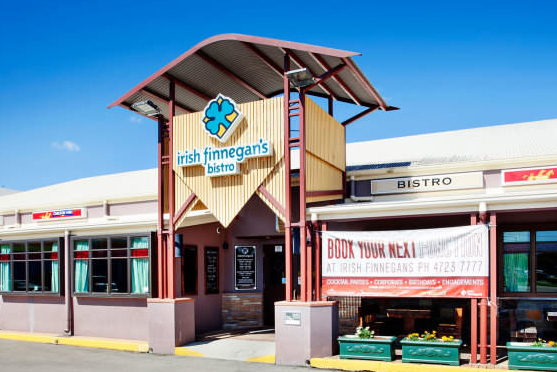 Following the pair's $600 million vehicle, the Long WALE Investment Partnership (LWIP) that last year bought 54 freeholds tenanted by the Woolworths-backed ALH, another $200 million was recently raised for LWIP 2 to do more of the same.
This has begun, with LWIP 2 securing the deeds to Townsville's Upper Ross Hotel and Irish Finnegans for around $25 million, and the Blue Pacific Hotel in Woorim for $8 million.
All three are leased to Australia's largest publican, Australian Leisure & Hospitality (ALH).
The Townsville hotels were negotiated through CBRE Hotels' Glenn Price and Daniel Dragicevich on behalf of private investors. The Blue Pacific was brokered through Chesterton International's Glenn Conridge.
Agents declined to comment on the transactions, but sources say the sales were in line with the upper six per cent yields being achieved for ALH freeholds – recently described as "an entire assets class on their own".
Charter Hall has this week celebrated ten years since listing on the ASX, during which time its funds portfolio has risen from $1 billion to $12.7 billion, with plans to increase this a further $2 billion this year.
Hostplus similarly has significant property interests – around 14 per cent of its portfolio, valued at $2.4 billion.
The second round of investment capital is made up of just $10m from Charter Hall for a 10 per cent stake, with $90m from Hostplus for a 90 per cent stake plus a capital raising campaign.
The original incarnation of LWIP comprised $151 million apiece by the two partners and a $300 million capital-raising campaign.
This vehicle came shortly after the listing of the Redcape spin-off HPI (Hotel Property Investments), which took around 40 freeholds – mostly leased to ALH and Coles' Spirit Hotels – into an IPO in late 2013.
HPI has since enjoyed significant growth for its investors and acquired more ALH pubs, while its ancestor Redcape has itself bought and sold properties, with persistent rumours of a pending IPO of its 30-venue portfolio gaining momentum as details emerge its owners Värde and York Capital have commissioned Wall Street giant JPMorgan to scope out investors.
The original ALH landlord – ALE Property Group – has grown in value from $91 million to $675 million in the nearly twelve years since its ASX registration in 2003.