The Taphouse Group has unveiled its multi-million-dollar refurbishment plans in Port Macquarie, set to invigorate the region as a hub of tourism and hospitality.
In mid-2015, Taphouse bought the Port Macquarie Hotel, Town Green Inn and Tacking Point Tavern from Redcape.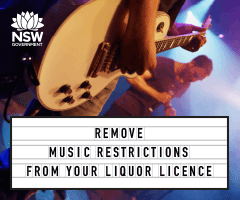 The transaction was part of a consolidation for Redcape to its capital city strongholds, and a strong investment in expansion for Taphouse, adding to its portfolio in the area, already including Rydges Port Macquarie, Sails Resort and Beach House Hotel.
Plans have now begun on a $17 million project, continuing work at Sails and commencing at the Tacking Point Tavern. This will see the addition of a third storey at the Resort, and new bars, a large children's play area, a 'sunset terrace' and beer garden with a stage at the Tavern.
The announcement heralds a "state-of-the-art family and female-friendly venue, in line with what we have achieved at the Kingscliff Beach Hotel".
Speaking with PubTIC, Taphouse managing director David Mattick explained what the Kingscliff has become, and what it means to them.
"The community feel like they own it," he explains. "The locals see it as a common setting, which has played a big role in helping rejuvenate the area. That's important to us. The Tacking will be the same."
The group has been investing in the area for over 25 years, employing over 250 locals, and believes the region has a great future as a destination for conferences, wedding and leisure.
Mattick says Sails Resort is well suited to be a flagship venue to draw event organisers from around Australia. It will see upgrades in the bar, restaurant and entries, and completion of room refurbishments.
Its new third floor will incorporate a conference and events facility, which will overlook the picturesque Hastings River, and complement the recently completed Pavilion for weddings and events.
In Sydney with key team members for some reconnaissance and a well-earned break, Mattick says the project announcement is the culmination of a long process. But although much of it will be completed by the end of the year, the work is never over.
"We're tireless on plans, they're never ending. The team have worked tirelessly on the refurbishment plans for Tacking Point Tavern since we acquired the venue in 2015, and have incorporated great feedback from Port Macquarie-Hastings Council, locals, police, licensing and all manner of stakeholders.
"It's good to bring them together for a bit of a break … it's been a big three months to get here."