Boxing fans tuned in as pub empire heir Stu Laundy took on superstar athlete Sonny Bill Williams in the highly anticipated 'Banger in the Hanger' fight on Saturday night.
Laundy – bolstered by successes as the winning man on The Bachelorette, and appearance on awareness show Filthy Rich & Homeless – challenged the famed former NRL and Rugby player, star All Black and semi-retired professional boxer Williams, to a bout.
Overcoming safety concerns by the boxing federation for the safety of Laundy, who despite decades of evicting unwilling intoxicants had never competed in a real boxing match, the fight went ahead on 1 December, scheduled for four two-minute rounds.
Laundy's primary motivation for picking the fight was raising awareness and much-needed funds for the Reverend Bill Crews' charitable trust and Exodus Foundation.
SBW accepted the challenge, fighting on behalf of Auckland City Mission, bringing a record of seven professional bouts, with three knockouts and no losses.
Williams enjoys a noticeably height and reach advantage over Laundy, amongst other key elements of boxing, but didn't have it all his way as an eventual barrage of blows from the publican saw the big Kiwi sink to the floor and be counted out by the referee.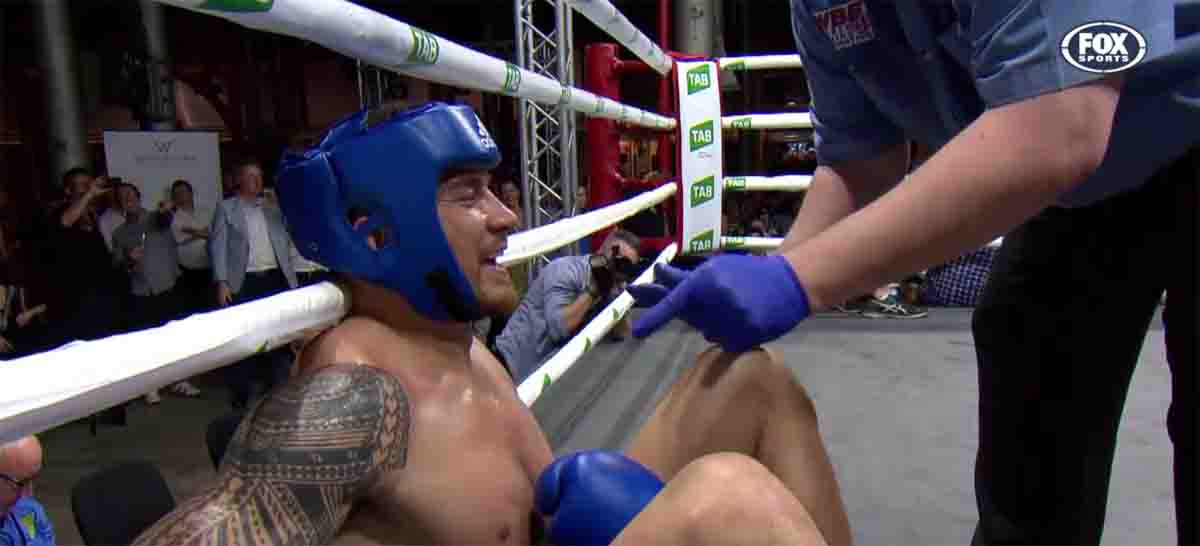 "Got a cracked sternum, but can't wipe the smile from my face!" a recovering Stu Laundy told PubTIC.
"Awesome night supported by almost every publican I've ever met."
While the final tally has not yet been revealed, an amount set to be in the hundreds of thousands was raised for the two charities, with no lasting injuries.
Laundy applauded his opponent, and his mercy, offering his undefeated retirement soon after the bell.
"Sonny Bill Williams is a friend for life and an absolute ripper of a human being.
"I don't know how to solve the sad problem of homelessness, but helping feed the less fortunate is a good start."