Stockade Brewery has cranked up both premises and product, opening a new Marrickville bar and tasting room with a new brewery, complementing cores with dabbles in barrels and all craft beverages.
Evolving from a successful operation in south-west Sydney, Anton Szpitalak and Daniel Fardon have built a new brewing premise in the inner west, with consumer areas for educated consumption by up to 250 patrons, and big ideas on collaboration with food, wine and spirit brands.
The team opened the original Stockade premise in 2012, driven by experience in the US craft beer scene and a passion to be part of the story set to unfold in Australia, and aided by Fardon's German brother, an advocate of German purity laws concerning beer production.
Initially a domicile for gypsy brewers and collaborations, Stockade built a strong core range of beers based in what they as drinkers wanted to drink 'every day', and a reputation for increasingly frisky seasonals.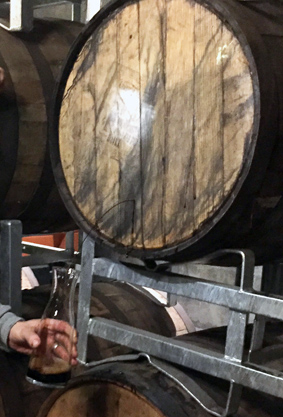 The gradual shift toward the "crazier stuff" sparked some separation with the purists, and the search for a new location where head brewer Fardon could pursue interests in barrel-aging and sour beers. A year after deciding on the site of an old tyre factory, Stockade Brew Co* Marrickville is open.
"This beer space is intoxicating. No pun intended," Fardon explained. "Once you start getting involved in concept areas, you get creative really quickly. You want to express yourself, you want to do cool, funky stuff."
Stockade had taken the funky to new levels, beginning with the team's immediate dedication to new concepts, to complement the everyday range of 8 Bit, Chop Shop, Duel, and Hop Splicer.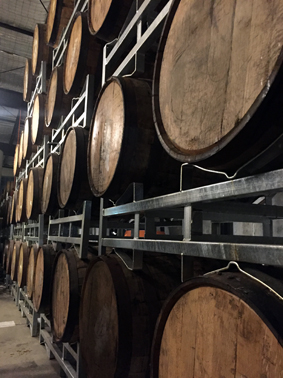 There will be four revolving guest taps, from the likes of Bucket Boys and Hop Nation, and a rotation of four barrel-aged beers created and aged on-site, including Fardon's 6.5 per cent Kentucky bourbon barrel-aged IIPA.
Urban Winery Co and Australian craft distilleries have helped develop the wine and cocktail lists, the latter featuring the gin-based 'Hop Scotch' and 'Old Money Brandy Balloon', which use spirits infused with Stockade hops.
On the all-important food front, a partnership with food truck aficionados Eat Drink Collective will bring a line-up set to change monthly, beginning with Baby Rey's, serving American-style burgers and fries.
Separate to the dining space, there is a tasting or function room for 14 people. The guys plan to host bespoke tasting sessions, beer and cheese matching and brewery tours, but also cocktail and even butchery masterclasses, by Paul Beard, formerly of The Artisan Butcher.
"We're lovers of craft – whether that's craft beer, craft wine, craft spirits, we want to do it all here," says creator, Anton Szpitalak.
"We like getting together with people with great ideas, coming together and making something cool.
"We've been really fortunate to have earned a lot of support for our beers over the last few years, so opening a space in the home of Sydney micro-brewing felt like the natural progression.
"It was equally important for us to create a space that also suits those who might not drink beer, but still want to come out and have a good time."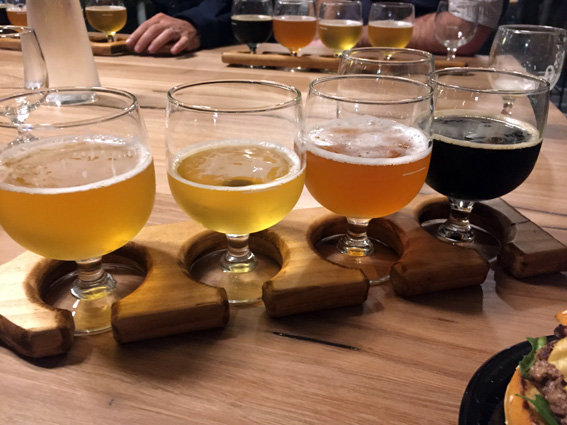 *Stockade Brew Co began in late 2015, with an ethos to "challenge the status quo". The 2016/17 line-up won over fifty awards at events such as the Australian International Beer Awards, the Craft Beer Awards, the Sydney Royal Beer & Cider Show, and the World Beer Awards, where they earned the crown of 'World's Best Imperial Stout'.