The world's biggest Belgian beer brand is reinforcing its pedigree and premium image with a new global design and nod to its 600-year heritage.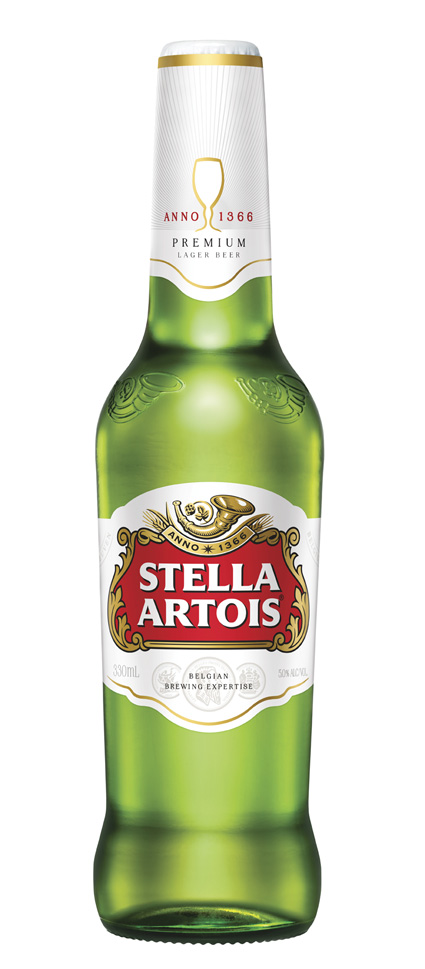 Launched in 1926, Stella Artois was named after the Christmas Star and has always associated itself with the Den Hoorn brewery, in Leuven, Belgium, featuring the brewery's 'horn' symbol and its foundation in 1366.
The current bottle design was adopted in 1988, and inspired by the original 1926 bottle.
From 1 November a new design for the brand will be rolled out across Australia before any other country. Starting with an enhanced bottle, POS and venue marketing will follow in early 2016 throughout Australia and globally.
The updated bottle sees an embossed Stella Artois horn, higher shoulders and more prominent Stella chalice. The premium white paper neck label has also been tweaked with perforations to ensure a cleaner rip.
Stella Artois is one of the flagship brands of the world's largest brewer, Anheuser Busch InBev, which looks set to become even bigger with the acquisition of fellow global brewing giant, SABMiller.
AB InBev stems from a merger between Anheuser Busch and InBev, which was itself the result of a merger between Belgium's Interbrew and the Brazil-based AmBev.
InBev was responsible for Stella's meteoric rise in popularity throughout the 90s, increasing volume sales ten-fold out of its state-of-the-art brewery in Leuven, which opened in 1993.
The bulk of production still comes out of this brewery, but Stella is also brewed under licence in the United Kingdom, Brazil, the Ukraine, and by Lion in Australia.
The new design does not include any changes to the beer itself.