Bruce Solomon's Solotel last night relaunched one of Sydney's most historic hotels – former home of Henry Lawson, the Edinburgh Castle.
In the final years of the 19th century, iconic Australian writer and poet Henry Lawson inhabited one of the upstairs rooms of the pub, where he drank voluminously and launched his illustrious career, penning the bloodthirsty Star of Australasia and signing his first book deal, The Days When The World Was Wide.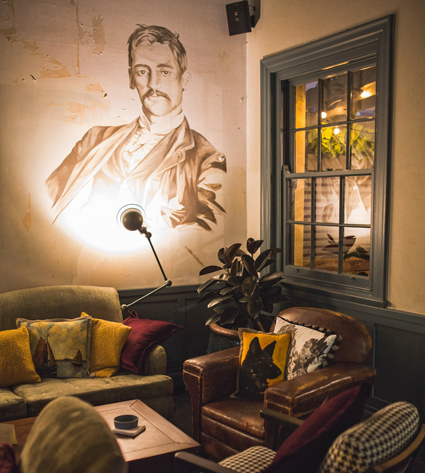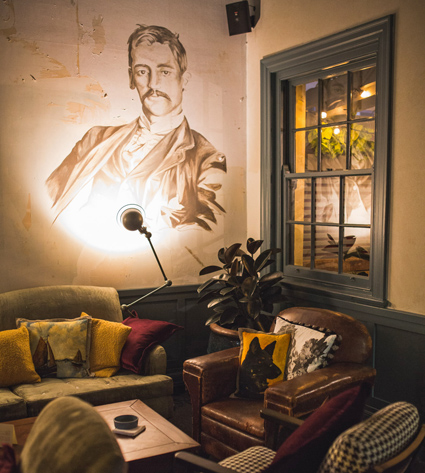 Wishing to take advantage of this irreplaceable heritage, the group has rejuvenated the public bar, installed a new menu and rising star chef, and created an elegant upstairs cocktail lounge themed to remember its famous inhabitant.
"The rich history we uncovered was too important not to showcase, celebrate and have a bit of fun with," Solotel's interior design manager Bianca Isgro told PubTIC.
"Lawson was a big boozer and was part of a group of bohemian writers, appropriately named the 'Dawson and Dusk' club. The group were regulars of the pub, drinking and writing."
The dining menu is being steered by Daniel Lanza, most recently of the group's highly successful North Bondi Fish. Offerings include the likes of 'Saltbush Chicken Schnitzel', Barramundi burgers, and savoury lamb mince.
"We aim to offer people some comfort in being able to visit and experience a classic, satisfying, Australian pub meal yet still experiment with reinventing the wheel of what people expect by modernising traditional menu items," says Lanza.
The drinks menu features an all-Australian wine list, curated by expert sommelier Matt Dunne, and boasting the likes of 'The Vincent' Barossa Valley Grenache, by Cirillo, said to be grown from some of the oldest Grenache vines in the world.
Aiming to be an "escape" from the hustle and bustle of the surrounding city high-rises, hospitality designer Luchetti Krelle was commissioned to update the ground floor and overhaul the upper level, while highlighting the heritage features and including subtle references to the pub's colonial past.
Isgro says Solotel feel the authenticity is reflected in the "special and unique" history of the hotel, and is an invaluable asset.
"I think with all of the contemporary new developments going on around The Edinburgh Castle, it's almost like we have this warm, glowing gem on the corner to escape from the city into."