Story by Mark Leonard – Seeing Things Productions.
A further five million dollar refurbishment of the Royal Hotel, together with licensee Mark Chapman at the helm of a re-booted Chamber of Commerce are the keys to a resurgent local retail sector, according to Leichhardt Mayor Darcy Byrne at a meeting of local retailers and business owners this week.
While admitting that Council had a poor record in dealing with the business sector in the past, Mayor Byrne praised the vision of the Short family, whose investment in the Norton Street hostelry has already won acclaim and patronage from locals. "Taking on the Westfields" was the rallying cry as Byrne acknowledged  the contribution of Mark Chapman in guiding a "caretaker" Chamber of Commerce while overseeing major events on the local calendar including the Norton Street Festa, which drew an estimated 100,000 people last year, and the Leichhardt Long Lunch.
Byrne brushed aside criticism in local press of the Renew Leichhardt program, which over the past year has managed to attract only eight start-up businesses to the 193 listed vacant retail premises in the area, instead announcing plans for free Wi-Fi access on main streets, and cutting red-tape for small bars and live music venues.
Honoured guest, the Federal Member for Grayndler, Anthony Albanese, recalled a vibrant Chamber of Commerce in the early days of his representative career, particularly the annual dinners at Villa Rosa, which brought knowing smiles and chuckles from some attendees.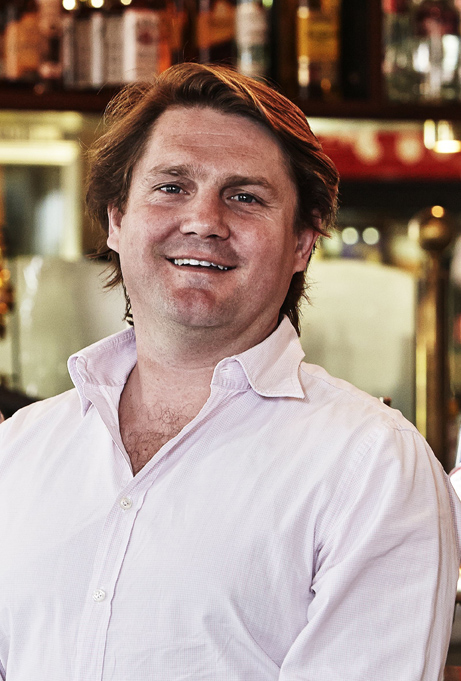 Royal Hotel proprietor and hospitality pundit Marty Short, who was present at the launch event on Wednesday evening, told PubTIC this is a "great initiative from the Mayor".
However, the glory days of 'Little Italy' are very much a thing of the past, as Chapman looks to draw businesses from the non-retail sector into a revitalised Chamber of Commerce, such as services, education, construction and entertainment – many of them operating from home offices.
How it will deal with the looming uncertainty of Council amalgamations, the political football of licensing laws and the ever-present bug-bear of metered street parking are yet to be seen. Local businesses have experienced the two-pronged effects of Darcy's tantalising half-hour free parking initiative, tempting consumers to stop and enjoy local amenities, but too often returning to a hefty parking fine.
Nonetheless, the existence of a revitalised Royal Hotel and the very obvious presence of Mark Chapman in a leadership capacity are giving local businesses, not to mention local politicians, something to hang their hat on.