This weekend the iconic Australian Heritage Hotel will be celebrating its 15th annual Australian Beer Festival, rocking more than 30 Australian brewers, with 120 different craft beers and ciders.
The first ever Australian Beer Festival (ABF) was a modest showcase of just six Sydney-based breweries, offering their wares on Cumberland Street for one day.
Growing ever since, 2019 is scheduled to be the biggest yet, as stalls line Gloucester and Cumberland Streets across three days, from Friday 11 to Sunday 13 October.
Beyond the parade of beer and cider brewers, there will be gourmet food stalls, meet the brewer sessions, blind tastings, and entertainment by live bands and DJs.
Being World Cup time, there will also be a large TV screen pimped out by Feral Brewing playing rugby across the weekend, where patrons can pull up a bean bag or haystack for optimal street viewing.
Last year's successful new cashless system will be back, the Aussie providing wristbands that can be topped up anytime throughout, at stations or through roaming staff. Cash can still be used at the internal bars.
The all-important brewer line-up this year includes local favourites Grifter and Philter out of Marrickville and Young Henrys from Newtown, and The Rocks' own outfit Endeavour Brewing, alongside national essentials Perth's Feral Brewing, Stone & Wood down from Byron Bay, and South Australia's Pirate Life.
The Aussie has heritage in beer appreciation and festivals, working with the likes of 4 Pines, Murrays, Stone & Wood and Endeavour since their beginnings, and being the first Sydney venue to offer Perth's Little Creatures.
GM Lincoln Baker has been up to his neck in beer at the Aussie for the past three years and says the pub's roots are in the brew.
"That's what Aussie Beer Fest is all about! … supporting local Aussie craft beers with the community, in an epic three-day street party."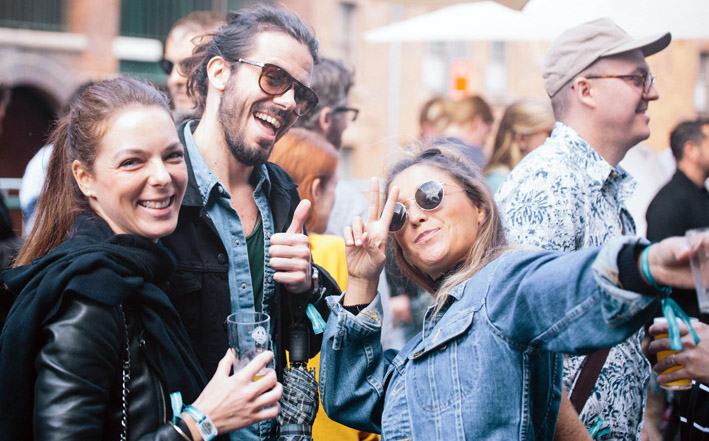 And the ABF would be less of a party without staff from W. Short Hotel Group sister venue the Seabreeze Beach Hotel in South West Rocks coming along to operate their popular oyster bar.
"For those who aren't here just for the beer, gourmet food stalls are serving up a variety of street party essentials including tacos, cheeseburgers, falafel burger, prawn dumplings and an Aussie ice cream sandwich," adds Baker.
Also returning for 2019 is the ABF's 'Do You Brew?' competition for budding brewers. Registered entrants delivered creations for judging by Akasha Brewing experts, for the chance to win a collaboration with Akasha and have their beer poured on tap at The Aussie.
Tickets to ABF are $20 or $40, for admission plus five or ten tasters, or $65 for express entry, ten tasters, a Beer Fest T-shirt and lanyard stubby cooler. More information and tickets HERE.