After several years in the wilderness, Richmond's iconic Rising Sun Hotel is coming back to life – reassured of remaining part of Melbourne's hotel landscape.
Pat Reardon (Sr) bought the leasehold business in the late 90s, furthering the family's history in the Melbourne pub scene that began in the early 60s.
The end of the original lease saw the freehold owners consider redevelopment into apartments in the inner-eastern suburb and for the last five years or so the Rising Sun has languished in an uncertain future on a year-by-year lease.
But recently the owners of the block had a change of heart about demolishing the 1880s pub, much to the relief of both the Reardons and local community groups lamenting the increasing demise of historic hotels.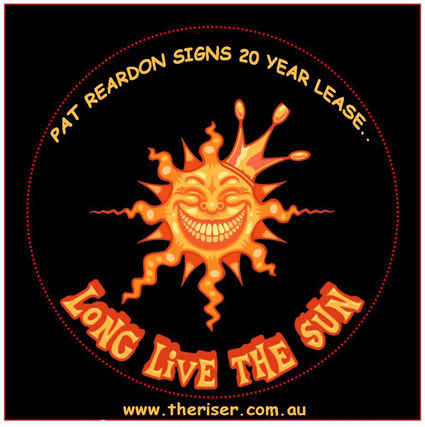 And celebrating the new certainty, Sr is executing a facelift, bringing new life into the old girl, including the first incarnation of a women's amenity to the vintage public bar of the hotel, as well as a new kitchen, beer systems and TAB.
"It's a Melbourne icon, and so many people were devastated it was being developed into apartments," relayed Patrick Reardon Jr – progeny of the proud Pat Reardon, now 63, who still goes in every morning to open up and get everything set up "the way he likes it".
"It's a shame seeing all these pubs from the mid-1800s getting torn down to replace with shoebox apartments."
Having grown up in the Rising Sun himself, one of four brothers born to Pat and Liz Reardon, the younger publican is currently selling his own pub – the Eureka Hotel – to pursue interests overseas, and says he is very glad to see his father's pub reinvigorated.
"It won't be dipped in chrome, concrete and polished, removing the heart and soul with the rich history of the pub.
"It's important to remember to draw on the significant history of these pubs while they still exist, and the publicans who do more hours than anyone will ever know, to keep the punters happy and the beer flowing."
Having grown up in the game under his celebrated father, 2011 winner of the AHA Victoria's honoured Nikakis Benchmark Award, and the woman Pat Sr "couldn't have done it all without", his 5-foot "firecracker" former nurse mother, Pat Jr says the family pub's reinvigoration is part of the reason he'll be back to do it all again after his time O/S.
"The stories you hear and the people you meet make it all worth it."