The younger Pat Reardon is parting with his Hotel 'goldmine' in Richmond, as he sets off abroad.
The Reardon family has operated pubs all around Melbourne, including previously the Yorkshire Stingo and Railway in Brunswick, and for 25 years now, the Rising Sun in Richmond, on which they just signed another 25-year lease.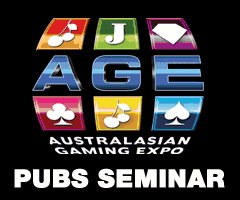 Pat Reardon Jr largely grew up in what was the Beehive Hotel, in Hawthorn, and around five years ago bought his own operation, Richmond's Eureka Hotel.
"The area's been hit with gentrification, a lot of young people moving in and new development," Pat Jr told PubTIC. "It has really picked up a lot.
"The Eureka is such a big pub, a lot of work goes into it. It could be developed into something really massive.
"I'm moving overseas for a couple of years, then hopefully coming back to do it all again."
Located on the bustling intersection of Church and Victoria Streets, the large-format pub comprises a big public bar, an indoor/outdoor area with private bar, a modern commercial kitchen, and an enormous function room for 450 pax equipped with a stage, which Reardon reports is booked out until the end of the year.
It also boasts a big rooftop area he says is "amazing" and licensed first floor that, while currently tenanted with accommodation, agents say could be utilised as part of the hotel operation.
The Eureka is being marketed by CBRE Hotels Will Connolly, who notes its strong sales figures and prime position.
"Pat's done a fantastic job at the Hotel, with it now finally being in a position to hold its own and provide a fantastic platform for the next operator," Connolly told PubTIC.
"We believe the biggest selling point is simply its location. Richmond is traditionally known as such as tough suburb to break into for purchasers, with genuine 'pub' opportunities rarely becoming available.
"And leasehold hotels are rarely changing hands this side of the CBD, with Richmond especially being seen as a premier spot to the market."