New research finds evolving consumer preferences in the beer game, including 70 per cent of Australian beer drinkers actively seeking locally brewed and owned beers in venues.
The study was commissioned by Coopers, examining the preferences of beer-drinking Aussies.
It was found that when buying beer in a pub, bar, club or restaurant, six in ten prefer spending on Australian-made and -owned beer brands, versus only 10 per cent saying they are likely to choose an alternative owned by an international.
In terms of what constitutes a 'local' beer, similarly 60 per cent of respondents describe them as those owned, made and operated in Australia, while 36 per cent depicted a local beer as one owned and operated by private owners, or a family. Three in ten said it was important local brands support their local communities.
Almost a third of those asked said they would like to see more Aussie beer brands in the market.
Established in 1862, Coopers is a sixth-generation family company and the last locally-owned and operated big-beer brand in the country.
The brewer released the findings in conjunction with news of its 'Local, Everywhere' campaign, aiming to mark Coopers' place as the local beer of Australia.
The sunburnt country has long had a thing for 'Big Things' and Coopers is rewarding consumers this summer with the next big Big Thing, being more than 1,200 augmented reality 'Big Ales' activations, standing 50 feet tall.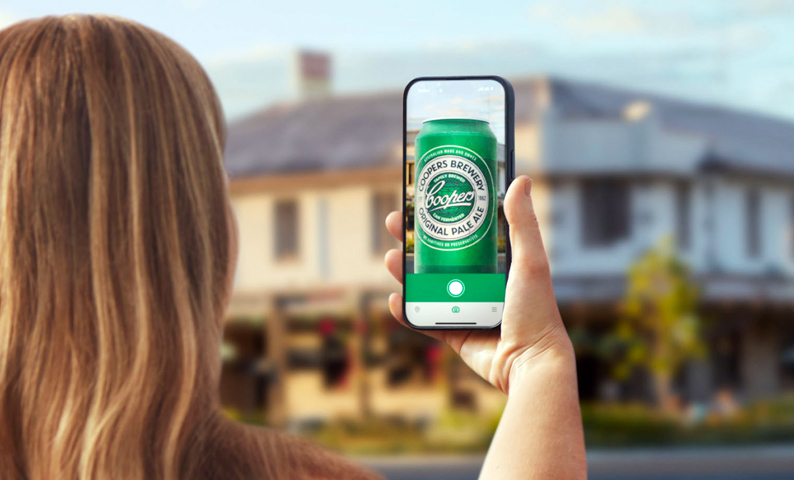 All locations can be found at Big Ales, which include Coopers Brewery and Kangaroo Island SA; Byron Bay Lighthouse, Bondi Beach and the Big Potato NSW; Airlie Beach and the Big Red Elephant QLD; Rottnest Island, Cottesloe Beach and Kings Park WA; Victoria's Luna Park, Albert Park Lake and Giant Koala, and Tasmania's Mount Wellington.
Devotees can upload a picture and send to Coopers for the chance to win personalised merch.
The AR experience has been supported by online video, shot in Miles, Queensland, centred around a stereotypical regional outlet, the Windsor Hotel.
"Coopers have been part of our community for years now," says owner Jaimee Neilsen.
"For us, Coopers has been more than a brand, we feel like a real extension of the family, and welcoming cameras up in Miles and featuring so prominently as part of the brand's campaign really shows their commitment to regional drinking spots just like us."
The campaign will also bring Coopers 'Bar Shouts' across the country, with locations to be announced each week.
Growing beyond its core line-up of staple brews, the South-Australian brewer has begun construction of its new $50 million world-class microbrewery, whisky distillery and visitor centre at its home in Regency Park.
The company reports this will better position it for the future and showcase its 'alcohol tourism' credentials.