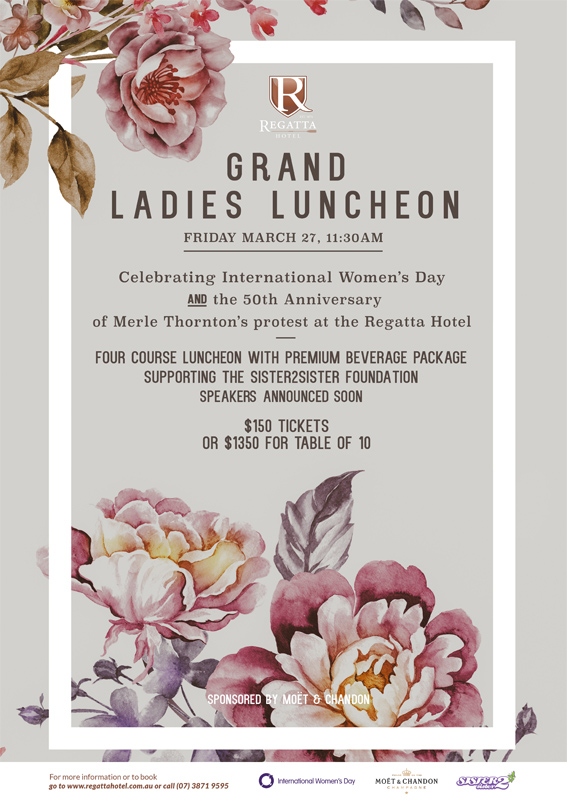 As part of the International Women's Day celebrations, Brisbane's Regatta Hotel – site of the famous protest against laws prohibiting women drinking in pubs – is today hosting a Grand Ladies Luncheon.
50 years ago, on 31 March 1965, Merle Thornton and Rosalie Bogner chained themselves to the foot rail of the Regatta, aiming to liberate public bars from rules that threatened publicans with fines if they served women liquor.
The watershed moment in pub history is being celebrated half a century on with an exclusive gala event with inspirational speakers and a guest appearance from Merle Thornton herself.
Discussion will centre around this year's International Women's Day theme of 'Make it Happen' and a portion of proceeds from ticket sales will go to the 'Sister2Sister' program, which mentors and supports at-risk teenage girls.
Hosted by acclaimed journalist, author and TV presenter Gretel Killeen, formalities will include words from presenter, columnist and organisation ambassador Tracey Spicer, SMH editor and founding committee member of Women in Media Amanda Wilson, and writer and editor of Mamamia.com Rosie Waterland.