A spate of unlikely violent incidents highlights the unpredictable nature of random acts by people on people, and the near-impossible ask of controlling for everything.
In September, 18-year-old Brody David Marston went to the Currimundi Hotel with his brother, drinking and playing pool. Whilst there they met a 32-year-old (unnamed) man not previously known to them.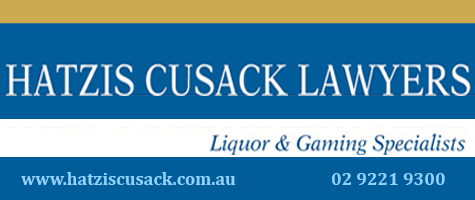 The brothers later left the hotel in a car, but Brody allegedly ran back inside, where CCTV footage captured him attacking the older man with a screwdriver, stabbing him five or six times from behind, in the shoulder and neck.
Security tried to intervene, grappling with the assailant, before his brother intervened and they left.
Last week Marsdon pleaded guilty in Maroochydore Magistrates Court to assault occasioning bodily harm whilst armed, possessing dangerous drugs and drug utensils.
Due to his high level of intoxication, he does not recall the incident, and a motive has never been established, his defence counsel simply offering his "troubled upbringing" in mitigation.
Magistrate Maxine Baldwin said the incident "defied belief", and sentenced Marston to 18 months' imprisonment for the assault, and ordered him to pay $2000 compensation to his victim, but with eligibility for parole set for April 2018.
He was also fined $520 for the drug offenses.
In October, a posse of guards and managers from John Morony Correctional Centre were out celebrating a change in management, beginning the night at Penrith's Bavarian Bier Café before moving on to the Red Cow Inn.
The doorman at the Red Cow reportedly denied entry to at least one member of the group, which included the medium-security prison's former deputy governor, Malcolm Brown.
The Daily Telegraph reports a source disclosing that one of the group "clocked the bouncer" before others attempted to charge past him. The incident was caught on CCTV.
Police reported an incident of affray around 11pm involving up to 12 men. None were charged on the night, but two men were later issued notices regarding three assault offences, and another two charged with failing to leave licensed premises.
A spokesperson for the Corrective Services conveyed they cannot comment on the ongoing matter.
Management for the Red Cow declined to comment to PubTIC, or report on the condition of the doorman.
Queensland police report the case of a mother of three, 35-year-old Lisa Jane Webber, who was removed from South Bank's Plough Inn for her involvement in a violent altercation.
She allegedly got behind the wheel of a car, and became involved in a verbal altercation "hurling abuse" at a group of passing pedestrians. The woman is said to have driven straight at the group, one man hit by the car.
Security was able to take note of the vehicle's licence plate, and paramedics were called.
Webber is said to have continued down Stanley Street, almost hitting another pedestrian, before driving nearly 130 kilometres to Toowoomba.
She was arrested the following day.
In court, defence offered as possible explanation for the behaviour that she had been kicked and hit her head on the ground during the fight.
She was subsequently granted bail, following a psychiatric evaluation.