Industry action continues to work against the proposed State-wide licensing restrictions for Queensland, with stakeholder rallies to take place this weekend.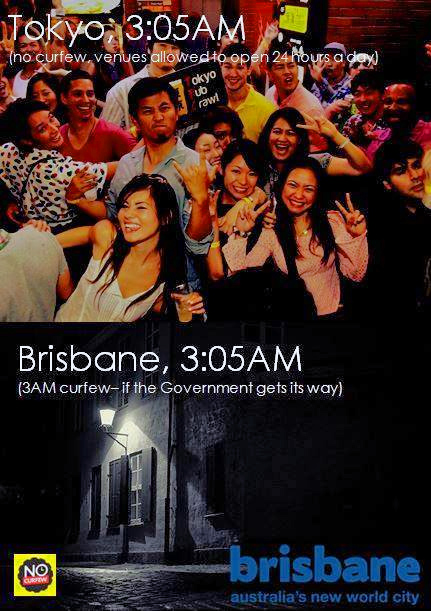 Action group No Curfew has organised three Save Our Nightlife events for this Saturday (19 September), taking place simultaneously at Fortitude Valley in Brisbane, Surfers' Paradise, and Airlie Beach.
The rallies – billed as "peaceful assemblies" – will feature speeches and performances from industry, politicians and musicians, in opposition to the State Government's plans to introduce legislation to force a 1am lockout and 3am closure across all Queensland's licensed venues.
No Curfew professes the flaws in lockout-style restrictions in other States that have seen "citizens out onto the street where they are more at risk" and crippling effects on the live music industry. The group aims to amplify the voice of patrons and hospitality workers, in balance to the "nanny-staters, alarmists and vested interests" driving policy.
"According to the Government DrinkSafe trial data 99.9 per cent of Queenslanders enjoy a night out without either committing crime, or becoming a victim of crime," said No Curfew spokesperson Alex Ghiculescu in a statement.
"The State Government's proposal is set to punish the majority of late night venue patrons, who do abide by the law."
Local Councils across Queensland have voiced their opposition to the State Government's plans, including the three Councils holding the rallies.
To add further weight to the motion, Saturday will see the launch of a Parliamentary petition to collect signatory support from those opposed to the legislation.
"We want to celebrate our nightlife, and stand up for the Queensland community, young and old, who enjoy a night out, and those who have built their careers around this important part of our local fabric," furthered Ghiculescu.
The rallies are being supported by another hospitality industry group opposed to the proposals – Our Nightlife Queensland.
To get involved with the rallies, see: