An enterprising publican in regional Victoria has re-crowned the Royal in Rainbow into Australia's only King Charles III Hotel.
Built in the 1890s, during the reign of Queen Victoria, the embossed and stately Royal is a classic example of its era, boasting a handsome parapet and replete with icons of crowns and kings on its windows.
Situated roughly 400 kilometres north-west of Melbourne, in the Wimmera region, Rainbow has a local population approaching 700 people, and is in comfortable traveller range of the capital.
There are more than 200 'Royal' hotels throughout Australia, and new owner Graham Francis was looking for a point of difference for the Rainbow instalment.
Leading up to the Coronation of King Charles in May of this year, Francis struck upon the name, which would give both the Hotel and the town "an edge" and help attract visitors.
The pub was renamed even before His Royal Highness officially took the title. And, now registered, they will remain the only King Charles III.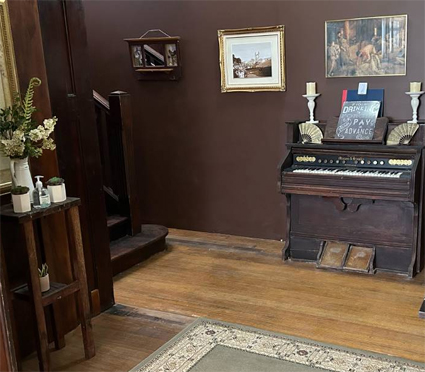 Working toward full operations, the interior and exterior have been painted – the latter a vivid blue, to further its attraction.
Upstairs, a self-contained four-bedroom apartment and seven further rooms with shared amenities have been prepared and opened for business, through AirBnB. These are being pitched to cater to holiday-makers and workers in need of accommodation.
Plans will see the bar, and kitchen and dining area operating "soon" – once the right staff have been secured.
The town of Rainbow has reportedly embraced the local's name change, particularly once they realised the significance the new name could have for attracting tourism. Reportedly the accommodation has been fully booked most of the time since opening, so the prospects are looking good.
But despite the cheeky rebrand and fresh look, Francis says it "will always be a country pub".