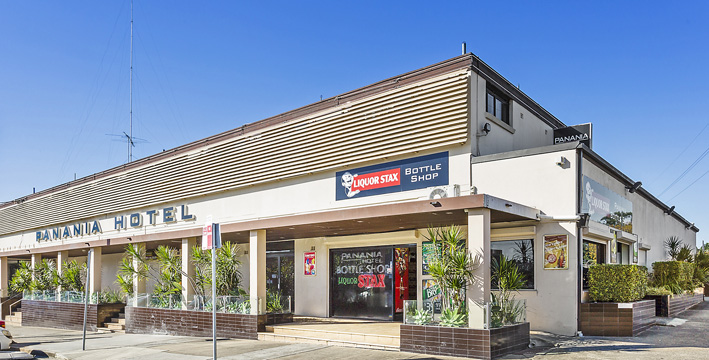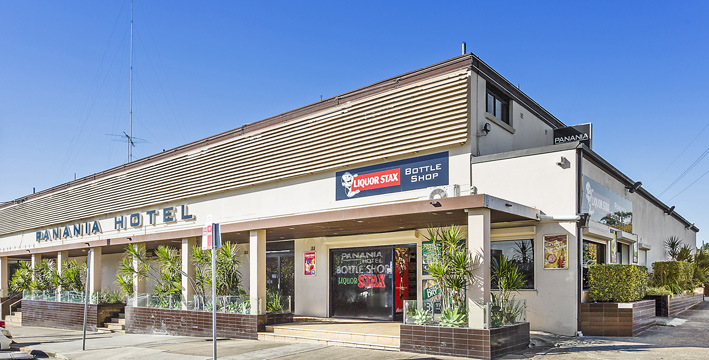 A well-backed up-and-comer has grabbed Feros' Panania Hotel in a hot market deal worth nearly $15 million.
Following a sustained effort to find a complementary venue for his Top 5 gaming pub, the Railway Hotel in Lidcombe, Mark Malloy has picked up the Panania Hotel in the final hours of its EOI campaign.
Speaking to PubTIC, Malloy said the deal owes a lot to the assistance of team Laundy, with Nick Tindal and Jarrod Kennedy executing the structure and finance with practised precision.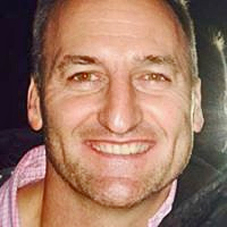 "I've been in partnership with Arthur for years, through venues like the North Wollongong, Balgownie and the Charles, which are all leased to ALH.
"Our family have owned and run the Railway for years, and I've been looking for a while for another pub to complement that … it's proved harder than I thought it would. This wouldn't have been possible without Jarrod and Nick's help."
The campaign was managed by Ray White Hotels' Andrew Jolliffe and Joel Fisher, who report the "sale to an operator we've had on our books for some time" amid "strong interest by numerous parties".
"We sold a similar asset last year in the form of the nearby Padstow Hotel for Coles Liquor, which has grown demonstrably in terms of its Top 200 gaming rankings, and we've similar confidence Panania can replicate this success," said Fisher.
Returning from playing and coaching rugby in Argentina in 2000, Malloy returned to the family pubs business and picked up relations with fellow Joeys old-boys, the Laundys and Kennedy.
Malloy has run the Railway for the past couple of years, and praises the tireless dedication of his mum, Veronica.
"She's a legend. Mum hasn't missed a day in that pub in 28 years except for illness. She operated Tooths leases in the old days: the Standard at Orange and Bridge Hotel at Nowra, and managed the Toongabbie Hotel."
The work ethic appears to have been handed down, as Malloy conveyed obvious enthusiasm to dive into the new challenge – answering questions, while juggling his 3-week-old newborn son, Thomas.
"I'm a bit of a toiler," he admits. "I'm not afraid to work.
"And I probably ask more questions than I give answers. A lot of people, like Matt Wright from Aristocrat, have helped me immensely with the Railway.
"The Panania is in striking distance of Lidcombe, and underwritten by decent land value.
"The area isn't as high-density as Lidcombe, and we're planning a gaming focus, with a strong food & bev offering. I'm hoping to take the hotel to the next level as a hands-on operator.
"I can't wait to get started."